Podcast: Play in new window | Download
Subscribe: Google Podcasts | RSS
======================================================
FEATURE INTERVIEW:
Garrett Immel
Hollywood Monster Maker
This weeks interview is with Garrett Immel, a muscle car restoring makeup artist that has made many on-screen Hollywood monsters that you have seen! He has worked on many famous movies including Army Of Darkness, The Green Mile, Serenity, The Walking Dead and Breaking Bad, just to name a few. He is currently the person that makes the aliens appear real on the Seth MacFarlane space odyssey, The Orville.
While it may seem that Garrett does not fit the typical TMCP interviewee mold, he does have a love of muscle cars and is a longtime listener of The Muscle Car Place. In fact, he even listens to TMCP while he puts the finishing touches on monsters in his makeup chair (and planning out the next restoration project for his '70 Challenger R/T)! Since today is Halloween, who better to talk to than the guy that makes the monsters.
I asked Garrett about how he got started in FX makeup and he said it started at a young age with a Mr Spock costume. He found it intriguing that a few tricks could transform someone into an alien from a different planet. The urge to learn how it was done was strong and he worked to get better at it. In the early 90's he started hanging around Hollywood and showed off his skills in some low budget movies and attracted attention.
Garretts latest work can be seen on the sci-fi TV show The Orville. His main character responsibility is Bortus, but he also works on other guest stars as the need arises.
When you are in the movie industry there are always interesting vehicles around. Being a muscle car kind of guy, Garrett noticed these vehicles and longed for the time that he could own one. While working on the Walking Dead he decided it was time to start looking for one.
After noticing a certain 1970 Challenger R/T SE repeatedly in Craigslist or classified ads he went to look at it and wound up driving it home. It was on that very drive that he found out why it was in all of the ads but had not sold…learned it was in a bit rougher shape than he thought. Undeterred, he has taken it as a challenge to repair the little issues. Working on the car is relaxation therapy for his after a long hard day working on the stars! He like the fact that it is "driver quality," so he is not scared to drive it around. The Challenger has been seen on the set of the Orville with a certain Morclan crew member inside (or his actor Peter Macon) headed off on another adventure.
You can find out more about Garrett's work on IMDb.
Thanks so much for the interview!
-Rob Kibbe
======================================================
This interview sponsored by our pals at National Parts Depot –
your premier source for muscle car restoration parts!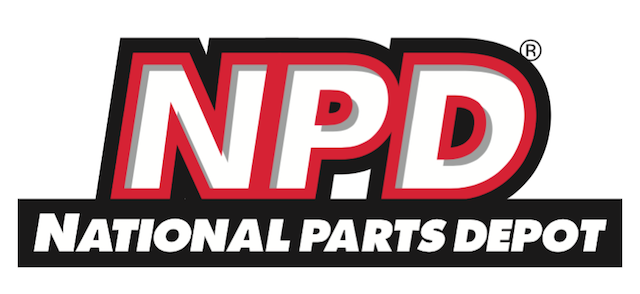 ======================================================
"Ask Rick" with NPD's Rick Schmidt!
Tip to Winterize Your Classic Car
This week, I spoke with Rick about preparing a car for storage over the winter. He did point out up front that technically his near lifetime as a Floridian has put him in a position of not really needing to deal with winter vehicle prep, but since he has a life long expertise in old cars I assumed he'd still have quite a bit of insight on the topic. He did indeed!
In classic Rick style, he was still able to give me personal tips from his experience in storing cars in the NPD collection. Many tips were eye opening but completely understandable once he explained them. One such tip was regarding Stabil type additives in gasoline. He explained that as gasoline goes bad it then evaporates leaving behind a residue that can be hard to clean. This usually takes years to happen but in poor environments it can accelerate. Rick said that additives help the fuel last a little while longer than without but once it goes past that point they actually end up just adding their own solids to the leftovers. In other words, it makes more sludge and gunk that you have to clean out later. He also talked about alcohol content in fuel affecting electrolysis in the system. He does recommend filling up the fuel tank – and he has round that racing fuel or low lead aviation fuel seem to last the best.
Rick also pointed out that many cars are put away poorly and some simple changes would let the car last years longer. One thing he mentioned was airflow. Rick suggested that just the addition of a fan for air flow would great help cars last longer and in better shape. He also said that each car is different and each one reacts differently to storage and what needs to be done. NPD keeps files on each car and everything that has been done to them.
In my case, I store one to two cars each winter and always have followed the rule of put it away clean, have fresh and full fluids (engine oil and non ethanal fuel, specifically), and remove the battery. I do cover the cars, but only do so if they're stored on a concrete slab. Cars that are covered up on dirt surfaces especially typically end up with the greenhouse effect. I also keep rodent traps or poison in the garage somewhere as well. This winter I'll have access to storage with power so I'm going to try Rick's "fan trick" and see how it goes.
Happy winter storage to you all. Thanks, Rick!