Podcast: Play in new window | Download
Subscribe: Google Podcasts | RSS
======================================================
FEATURE INTERVIEW:
Jacob Davis:
How to Work Into a Dream Job
This weeks interview is previous guest and friend of the show, Jacob Davis. You may remember him from Episode 314, just a few months ago now,  where he told me about his plans to move to California for a dream girl with the hopes of landing a dream job. Well….he's back on to give us the update. Long story short – it worked! However, it didn't at all take the path he thought it would.
As a background reminder, Jacob met Mike Finnegan (co host of Roadkill, the Kibbe and Finnegan show, etc.) at the Roadkill Nation Challenge and became friends. Jacob would go on to work on projects with Mike in Atlanta on Mike's YouTube show and the attended the SEMA 2016 with him as well. This is where the dream girl comes in! Just after SEMA he took a photographer position for the day at the Optima Ultimate Street Car Invitational, and so did Dream Girl. The only problem? Dream Girl lived in California, and Jacob lived in Atlanta.Two months of long distance romance later, Jacob quit his job running an amazing hot rod restoration shop in Atlanta, sold all of his cars except his AMC Hornet wagon, and drove to California to start a new life there. Ah, to be young and in love!
He secured an apartment in California just a few miles from the place he had hoped to work (TEN – The Enthusiast Network – parent company of Hot Rod Magazine, Roadkill, etc.), and went in for an interview with TEN. Everything was clicking until….he didn't get the job he had hoped for. As the reality of living in hyper-expensive California set in he realized a job was needed so he took one at an auto shop, but kept attending TEN events, kept posting social media, and eventually was contacted by Douglas Glad content director of Ten Network to interview (and get) for an even better job as staff event editor! Listen in to hear how things have unfolded from there.
You can find Jacob on Facebook, You Tube, and other media but most currently on Hot Rod. Check out the welcome from Elana. 
Thanks for the interview, Jacob! Persistence pays off!
-Robert Kibbe
======================================================
This interview sponsored by our pals at National Parts Depot –
your premier source for muscle car restoration parts!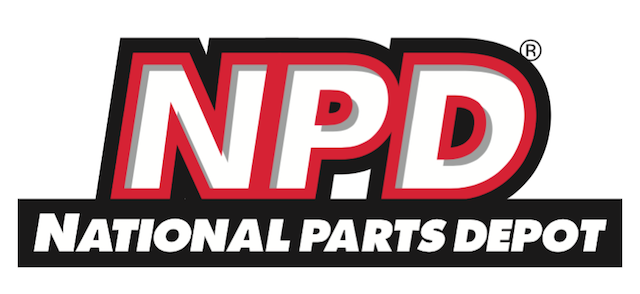 ======================================================