Podcast: Play in new window | Download
Subscribe: Google Podcasts | RSS
======================================================
FEATURE INTERVIEW:
Mike Fadel:
Behind the Scenes at Streetside Classics
This weeks interview is with Mike Fadel, the Corporate Director of Sales & Consignment for Streetside Classics. Streetside Classics is growing like crazy and now has 6 Showrooms across the country – and they're moving a ton of classic cars and trucks. Mike was on the show in Episode 306 to discuss how their buying and selling process works. Since then a few things have changed! Number one, he's been promoted to direct sales for the entire company now (congrats!), and number two, Streetside has dropped their consignment fee entirely!
So how does Streetside sell vehicles so quickly and reach so many people? It really comes down to understanding how to best present the car, how to price it, where to list it, and when to change the price to get sales movement (which is both art and science). They maintain a huge database of car values and more times than not know where to price a car to get it to move at the best price for the buyer and seller alike.
They also utilize a large network of websites and sources to list and market their cars, such as eBay Motors, Hemmings, Car Gurus, even The Muscle Car Place. All of those sources update on the fly, so if the car changes price, or new pictures are added in, they all pick it up. The goal to get the ad out in front of as many eyes as possible.
You can find Streetside Classics on the internet at StreetsideClassics.com or on Facebook Facebook.com/StreetsideCHA  
Thanks for the interview Mike! I can't wait to do this again!
-Robert Kibbe
======================================================
This interview sponsored by our pals at National Parts Depot –
your premier source for muscle car restoration parts!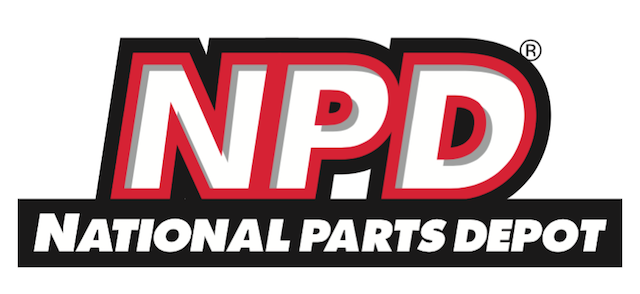 ======================================================
The Pro-Touring.com Update
with Larry Callahan!
Pro-Touring.com SEMA Dinner Update: Larry said things are shaping up for another great SEMA show dinner. He did mention though that if they keep wiping out venues that soon there will be no place within walking distance of SEMA to hold the dinner. He said it  it will be great to just hang out and catch up with old friends and talk about this past years racing. You can visit Pro-Touring.com to get more information about tickets.
Pro-Touring.com Update: The new car photo sharing site HostMyJunk.com should be open soon and you will need to be a member of Pro-Touring.com to use the service. Larry had a bad experience at another host and in typical fashion he simply took matters into his own hands and created his own site.
Event Updates: Larry and I cover recent autocross events including, Holley LSfest and Goodguys Colorado Nationals. At Holley LS, it looks like Danny Popp is the overall grand champion. Also at one of the events,a new Detroit Speed car was spotted on  and Larry says it sounds "pissed off". You can check out the blue third gen Camaro on the track in Bill Howell's live video on Facebook
Ultimate Street Car Volunteers Needed: If you can help at an upcoming Ultimate Street Car event contact Larry.c@pro-touring.com It is a great way to get involved even if your car is not running.
As always Autocross and Pro-Touring events are featured at Pro-Touring.com
We're proud to say that this segment is sponsored by the fantastic muscle car and hot rod wiring supply company, Ron Francis Wiring, and we're very appreciative that they are our show sponsor!
Thanks, Ron Francis!
======================================================