Podcast: Play in new window | Download
Subscribe: Google Podcasts | RSS
======================================================
FEATURE INTERVIEW:
Hemmings Motor News "The Great Race"
2017 Winner Beth Gentry
This weeks interview is with Beth Gentry, 2017 The Great Race Winner. Beth is from Georgia and is in the automotive recycling business with her husband. They started Gentry Used Parts about 15 years ago but they love to go rally racing on the weekends when ever they can get out. She has been involved with classic car rally racing for many years and you can tell that it is in her blood. The Gentry's are an integral part of the Great Race as racers and working each stop as volunteers.
The rally racing urge is a family affair going back to parents that loved to race also. Beth's Dad built the 1932 Ford Cabriolet for racing many years ago. He passed away in 2010 but the passion for racing remained in the family and it sounds like it will for a very long time.
Beth's daughters Olivia and Genna drove a 1963 Dodge Dart convertible in the rookie class, and won it at the ages of 14 and 16 years old. Not only did they win the rookie class, not only did they place in the top 25%, but they also maintained a blog about their adventures in the Great Race. You can read the entries at GreatRace.com/blog.
You can read more about the Great Race at GreatRace.com or learn more about other classic car timed rally racing events at VintageCarRally.com.
Thanks so much for the Beth great interview and insights into Great Racing.
-Rob Kibbe
======================================================
This interview sponsored by our pals at National Parts Depot –
your premier source for muscle car restoration parts!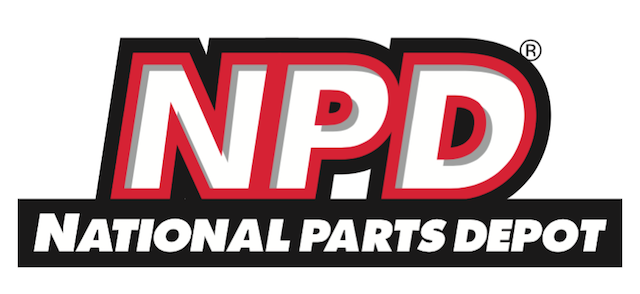 ======================================================
"Ask Rick" with NPD's Rick Schmidt!
Grab Bag Questions From Listeners
This week, I had various "grab bag" questions for Rick from listeners about various topics.
First off, I asked Rick for his definition of Concours d'Elegance. He said it was a high end art show with cars of very high caliber pedigrees. Rick stated that, "It is an automotive show that takes into heavy account the styling and the art of the automobile." Depending upon the event, you may see fleets of rare Ferrari's, Duesenberg's, and rare Shelby's all in the same place. Cars must be invited to exhibit, and if they've won something it almost always adds to their collectible value. Once a car is shown at one of these events it does not come back for many many years if at all but it may appear at other concours events around the world.
Other questions I asked Rick were a little different, including the question that I thought would trip him up completely: If instead of being born as a human in 1967 and he were instead born as a sentient 1967 car, what car would he be and why? Spoiler alert: despite not knowing the question was coming, he had an answer ready. And….he's a '67 GTO!