Podcast: Play in new window | Download
Subscribe: Google Podcasts | RSS
======================================================
FEATURE INTERVIEW:
Dream Giveaway
How Do They Giveaway Those Great Cars
This weeks interview is with Chris Phillip, Director of Communications for Dream Giveaway, an organization that offers opportunities to win "halo cars" while raising money for charities. Chris has a long history in publishing and is good friends with previous guest Jim Campisano . He has been involved with other industry publications but describes himself as a car guy at heart.
The cars that Dream Giveaway procures are not your low end, 20 footer car that people would actually be embarrassed to win. These cars are inspected and verified to be high end vehicles that winners can enjoy for a lifetime. The staff at Dream Giveaway are real car people that know what vehicles are popular and valuable. This knowledge shows in the selection and caliber of their giveaway offerings. They want to make sure to give cars that they want to own
He told me that not only do you get a chance to win but it is a tax deductible charity donation at the same time. The donations go directly to the "promotion sponsor" which is a charity that is responsible for the promotion. There are also other charities that benefit from the fundraising so the money goes to more than one great cause. They offer a different promotion every couple months and run the giveaway
Chris and Dream Giveaway has offered the listeners of The Muscle Car Place a special deal of 25% more tickets when you spend $25 or more at Dream Giveaway. Just use the promo code "MUSCLE" at www.Dreamgiveaway.com
Thanks Chris for the interview and for the great deal for Muscle Car Place listeners.
-Rob Kibbe
p.s. Make sure to stay tuned after the end of the podcast for information about the upcoming limited time re-release of Sponsorship Fastlane. I will be releasing the course for one week at the end of August 2017 so make sure to check it out while you can.
======================================================
This interview sponsored by our pals at National Parts Depot –
your premier source for muscle car restoration parts!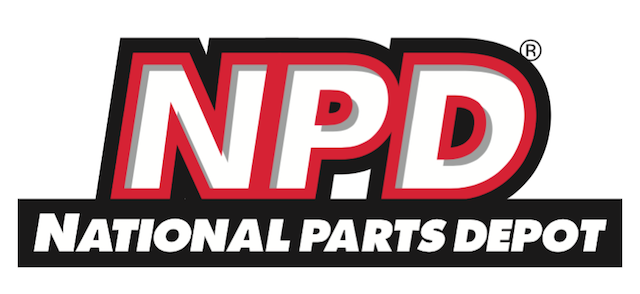 ======================================================
This episode is also sponsored by our pals at Vintage Air –
Inventors of high performance air conditioning!
Providing systems for Street Rods, Muscle Cars, and Classic Vehicles
======================================================