Podcast: Play in new window | Download
Subscribe: Google Podcasts | RSS
======================================================
FEATURE INTERVIEW:
Cooters Last Stand
The Talent Behind the Scenes
In this week's episode I talked to three different people responsible for the stunts and surroundings of the 2017 "Cooter's Last Stand" event in Luray Virginia. They all came together around the love of a TV show called "The Dukes of Hazzard" and contributed to make this a really great weekend. I traveled to Cooter's Place with my family and recorded some of the discussions I had with the vehicle owners, stunt drivers, and set designers responsible for the excitement surrounding this Dukes gathering.
Frank Ripp Jr – Frank is the owner of an original screen used General Lee. WGL76 is a 1969 Charger that was used in the 1991 movie and was likely driven by the Duke Boys themselves. It was also more recently used in an AutoTrader commercial and an episode of Weeds. The car has not been repainted but has been touched up and clear coated to preserve it and allow it to be driven on a daily basis. Frank did make the same comment as many other General drivers that he could not go anywhere without getting stopped and being asked questions about the car. He said it has put smiles on many many people faces. I did get to drive Frank's General Lee so check out the Kibbe and Finnegan show Ep39 with the footage.
Mark Bradley – Mark is a Hollywood prop builder and has a background in movie production. He built a bigger than full size replica of Cooters garage based on many clips from the Tv show. He stated that if you can see it in the show, it is in this garage. Even the hard to find engine analyzer has been sourced and in the display. Mark walked me through the history of the original building and since it was an actual prop you can find it other movies and  tv shows if you know what to look for.
Jamie Smith – Jamie is the stunt driver and builder of the General Lee jump car used at Cooters Last Stand. You may have seen Jamie on an old episode of Hot Rod on You Tube when he drove a car on two wheels with Mike Finnegan. This time he did a ramp to ramp jump, twice, once for each day of the event. He wanted to make sure the jump was safe for everyone involved, including the spectators so he built a special "jump car" using a newer Crown Vic undercarriage and drive train but with new AMD 1969 Dodge Charger body panels. Jamie's story of how he became involved with stunt driving and building is inspirational and another way the Dukes of Hazzard has influenced peoples lives.
Thanks Guys for the interviews. I had an amazing time at Cooter's Last Stand.
-Rob Kibbe
======================================================
This interview sponsored by our pals at National Parts Depot –
your premier source for muscle car restoration parts!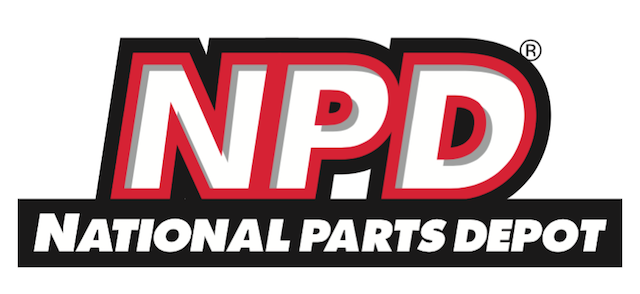 ======================================================
"Ask Rick" with NPD's Rick Schmidt!
Hey Rick, How Do You Do Vacation?
This week, I asked Rick about his recent vacation. Usually balancing a vacation and the running of a large company requires a lot of skill, coordination, and a lot of time. Frankly, I wanted to know just how Rick does it all when he takes time off! The answer is simple: unplug what you can, be intentional, and when you're giving your time to your family do so with your full effort. That, and take an RV! 🙂
I also asked Rick a question sent in to us by a listener named Michael Daggot. Michael stated "I am 22 years old and I love cars. What advice do you have for a new car guy looking to get into the restoration hobby?" Rick said the number one to do is simply to work hard and save money first so you can buy a decent vehicle to begin with. Even though many tv shows depict bringing a skeleton back and making a nice car out of it, those guys are professionals and they have a huge budget. Someone starting at home will be best served with a great base car and money in the bank for parts. Rick told me it is complicated and there are a lot of options for what vehicle to buy, although almost none of them will make money. There is a reason they call classic cars a "hobby" and it will rarely make you a lot of money. At the end of the project you do have a car though that could be sold where in many other hobbies the money is just gone.
Thanks again Rick!