Podcast: Play in new window | Download
Subscribe: Google Podcasts | RSS
======================================================
FEATURE INTERVIEW:
Bryan White on How to Race Competitively and Affordably in the Camaro-Mustang Challenge
In this week's episode I talked to Bryan White, Camaro-Mustang Challenge Racer to get the inside scoop on what it is all about. Specifically, Bryan contacted me to tell me about the affordable and competitive racing options that are available with CMC (and NASA)! Bryan grew up around muscle cars and attended car shows with his family and their magazine featured 1969 GTO Judge. After that he became an auto crosser and then a road racer.
When Bryan got into racing he did not have a lot of money. He found the Camaro-Mustang Challenge and was surprised that they utilized 80's/90's vehicles that were not expensive to purchase or repair. Bryan also like the fact that he could race at his own level and reduce the impact to both his budget and his race car. He races an 80's Firebird that he purchased from a friend and loves the fact that he can drive a muscle car and be involved in racing at the same time.
NASA Racing can be a lower cost alternative to many other forms of racing. It is similar in some respects SCCA but the founders wanted to make changes that benefited the drivers. One aspect of NASA is the drivers program with actual on track instruction with qualified trainers. Interested drivers can bring any vehicle as long as it passes tech inspection and they bring a helmet. More advanced training includes time trials with each driver timed individually but on the track with other drivers. There are various classes in the NASA racing series including the Camaro-Mustang Challenge and the American Iron (Pony Car) series.
Check out the National Auto Sport Association web page for more details at Nasaproracing.com
Thanks Bryan for the interview.
-Rob Kibbe
======================================================
This interview sponsored by our pals at National Parts Depot –
your premier source for muscle car restoration parts!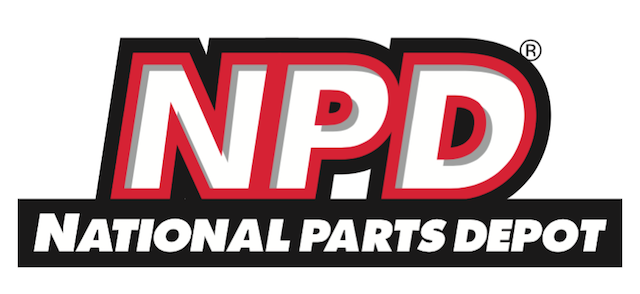 ======================================================
"Ask Rick" with NPD's Rick Schmidt!
On the Road in Stock Classic Cars
After riding in a friends 1977 Trans Am (for a Bandit promotion) I decided that this week I would Ask Rick about driving around in all original classic vehicles. He told me that he gets frustrated with the idea that many people believe in updating vehicles to simply be able to drive them. Rick said many do not realize how very driveable an historic vehicle is in stock form. He told me that many times the reputation comes from poorly modified vehicles or car that have not been maintained and need a little TLC instead of a full redesign.
Rick related a story about his early driving years, well technically his pre-driving year, where he was  returning from a auction. The Shelby his dad tried to sell did not sell, but the nice little low mileage 64 Mustang was purchased and there was only room for one car on the trailer. Young Rick got to drive the Shelby, at least until it quit and he was assisted by some helpful troopers. He says the remaining drive home in the all original Mustang is a cherished memory and reportedly a great ride.
Recently many theaters replayed the Smokey and the Bandit movie and it was sold out many places. In classic Schmidt style,Rick and his daughters attended the showing in Burt Reynolds personal Trans Am and parked it on the side walk for movie goers to appreciate. He said he answered many questions about the car and it did NOT drip on the sidewalk.
Make sure to check out the anniversary event Bandit Festival with a jump June 22-24th! www.thebanditjump.com/
Thanks again Rick!