Podcast: Play in new window | Download
Subscribe: Google Podcasts | RSS
======================================================
FEATURE INTERVIEW:
Matt Covert:
Stunt Driving, Racing, and Business!

This weeks interview is with automotive journalist, stunt driver, autocross racer, and businessman Matt Covert. He told me that the two things that got him hooked on cars was an old pickup his brother bought and he was fascinated with the mechanical operation of it. The second was of course the Dukes of Hazzard show, where he tried to figure out how they were doing the stunts and why the car was doing what it was doing.
Matt told me that the stunt driving bug hit him hard enough that he finally attended the Drivers East driving school Driverseast.com to learn more about it. He admitted that stunt driving and race driving are completely different processes. What you would do in one to go fast, you would not do in the other to make the stunt work.
I asked Matt to tell me more about the business side of stunt and race driving. He said that he has not been involved with stunt driving as much lately simply because the financial side of it is (frankly) just too full of question marks. With the easy access to stunt driving schools and the older stunt men retiring out the number of stunt drivers has gone up so the financial viability of it has gone down. Supply and demand, right?
Matt is also involved with SCCA Autocross events. He started out in a Miata and was learning so much he just had to share the knowledge. He wanted to start the website he looked for when he started racing, a website that would put together everything needed to get moving around a track. This need is what started the Racer HQ business itself! Matt has been growing the website, recording podcasts daily and has some great content.
You can find out more about Matt at the webpage racershq.com or on Instagram instagram.com/racershq/ and on Facebook.com/racersHQ. He is also covered on the IMDB website for his roles in TV and Movies imdb.com/name/nm2910793/ . He also encouraged people to reach out and email him at Matt@racerhq.com
Thanks for the interview Matt!
-Robert Kibbe
======================================================
This interview sponsored by our pals at National Parts Depot –
your premier source for muscle car restoration parts!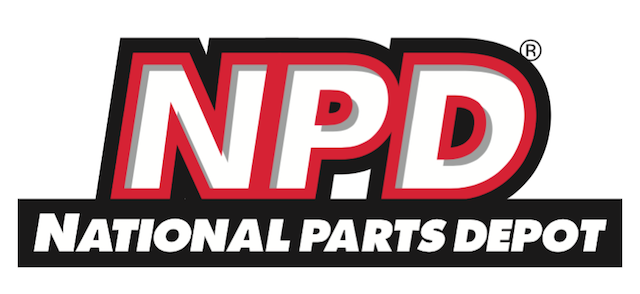 ======================================================
The Pro-Touring.com Update
with Larry Callahan!
Larry in Hawaii: Larry is in Hawaii this week on vacation but of course, he knows people and is getting the back stage pass to the universities infra red telescopes. He also told me he is going crazy with the 25 mph speed limits on the island. Snorkeling, Jet skiing, sight seeing volcanoes, and deep sea fishing are all on the list of things to do.
'55 Update: Larry gave me the partial list of upcoming modifications to the '55 and he promised that the car would only be apart a weekend at a time. Each upgrade will only take a day or two to add. He did say that the engine will remain the stock six cylinder but many things like fuel injection, turbo, and new cam will be changed.
Big Red Camaro: The Big Red Camaro DVD box set has been released! You can now purchase the whole series and watch at your leisure. You can check it out at BigRedCamaro.com,
Ultimate Street Car Volunteers Needed: If you can help at an upcoming Ultimate Street Car event contact Larry.c@pro-touring.com It is a great way to get involved even if your car is not running.
As always Autocross and pro-touring events are featured at Pro-Touring.com
We're proud to say that this segment is sponsored by the fantastic muscle car and hot rod wiring supply company, Ron Francis Wiring, and we're very appreciative that they are our show sponsor!
Thanks, Ron Francis!
======================================================