Podcast: Play in new window | Download
Subscribe: Google Podcasts | RSS
======================================================
FEATURE INTERVIEW:
Benjamin Hunting
Freelance Automotive Journalist

This weeks interview is with freelance automotive journalist and fellow podcaster Benjamin Hunting. Benjamin has written for many magazines including Tow Times, ICON Plc (medical) and Roadkill. He decided to work for himself and be the master of his future instead of being tied to a desk and mundane tasks.
Benjamin races his 280Z at autocross events and enjoys older cars that still let you feel the road. He admitted to me that it is hard to differentiate between vehicles that are becoming more similar to each other every day. The newer cars have so many controls designed to remove the driver from the experience that just driving is being lost. When I asked him which car he would love to have, he preferred the new Alfa Romeo 4C, mostly because it was a car that had a serious lack of comfort and safety nannies (meaning it forced him to drive and adapt)!
In his adventures writing for various magazines Benjamin gets into some interesting situations. He does get to drive many brand new vehicles at different places but one memory that sticks out was a Land Rover reveal event. He told me about two retired jet planes that had been retrofitted for the event. One plane had been turned into a cafe complete with half of a Land Rover so you could look in and see the new technologies. The other plane had  been fitted with ramps at steep angles so the trucks could be driven up and inside the plane. He recollected that it was a two story plane (a Boeing 747) and at one point he drove over top of another Land Rover going the other direction. It was a once in a lifetime event he will never forget.
You can find out more about Benjamin at his webpage BenjaminHunting.com or on Instagram @HuntingBenjamin, also on Twitter @HuntingBenjamin. Of course you can also hear him on his podcast at UnnamedAutomotivePodcast.com.
Thanks for the interview Benjamin!
-Robert Kibbe
======================================================
This interview sponsored by our pals at National Parts Depot –
your premier source for muscle car restoration parts!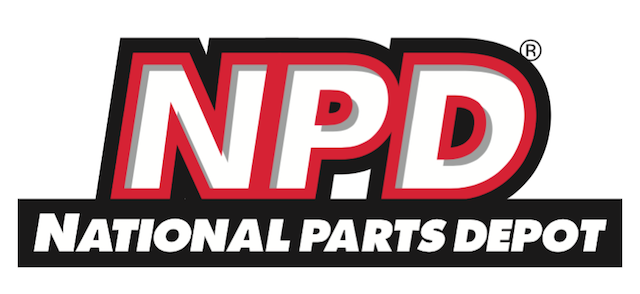 ======================================================
The Pro-Touring.com Update
with Larry Callahan!
'55 Update: The Bel Air has developed a bearing noise in the transmission that Larry described as "loud enough for the car next to me to hear it on the highway". He says that the '55 will be parked for a bit while the house gets updated and some work is done to Motiv8tr. Many plans are in the works for both vehicles but for right now they are on hold since Larry is living in a trailer while his house is remodeled.
Pro-Touring.Com Update: Pro-touring.com has put Race-Keeper Trivinci dual HD camera systems in MotiV8tr, the '55 and a couple others. It is part of the BFGoodrich Tires "Share The Ride" program run by the autocrossguys.com. The first weekend they were in Tampa Florida with a couple of Mustangs running the BFGoodrich g-Force COMP-2 A/S tires. Check out Brian Finch giving people the ride of their lives.
Pro-Touring event results: Various event results were discussed from the last couple weeks including a T-Rex in a Bronco on an autocross course.
Big Red Camaro: Rebuild after the fire is complete, and RJ and friends are working through test and tune procedures on the dyno. They are hoping to have it finished in time for Pikes Peak and the Mojave Mile Air Strip Challenge. You can check it out at BigRedCamaro.com,
Ultimate Street Car Volunteers Needed: If you can help at an upcoming Ultimate Street Car event contact Larry.c@pro-touring.com It is a great way to get involved even if your car is not running.
As always Autocross and pro-touring events are featured at Pro-Touring.com
We're proud to say that this segment is sponsored by the fantastic muscle car and hot rod wiring supply company, Ron Francis Wiring, and we're very appreciative that they are our show sponsor!
Thanks, Ron Francis!
======================================================