Podcast: Play in new window | Download
Subscribe: Google Podcasts | RSS
======================================================
FEATURE INTERVIEW:
Bret Voelkel, RideTech
Instinct Smart Shocks
In this week's episode I spoke with Bret Voelkel, owner of RideTech. I specifically wanted to learn more about their new line of Instinct Shocks absorbers as they caught my attention at the 2016 SEMA Show.
These shocks are electronically adjustable "learning" shocks that (effectively) adjust themselves to the condition, speed, load, and driving style of the car and driver they've been assigned to. The goal? Maximum performance – or comfy driving – whichever you want at the time!
As a little back story. Ride Tech (former known as "Air Ride") has been a long time player in the hot rod and muscle car suspension world and are known for producing everything from bolt on suspension systems, to air bags, to coil overs (i.e. "everything"). Bret is also an automotive enthusiast and a serious autocross pilot…so he understands the market he serves pretty well!
The Instinct shock package has been put together using tech from a number of companies and stems from the type of racing background you might expect. It's important to note that this system is not MagneRide as you'd find on a new Corvette, however. The Instinct system is still a traditional shock absorber in it's configuration, but the control the flow of oil inside the absorber is done via a small electronically (and programmable) control valve. This allows the controlling software to adapt to it's conditions almost instantly while also being something that can be tweaked later. Think if it like fuel injection for your suspension.
The Instinct package comes with a set of four shock absorber's with a control module, wiring, sensors, and everything needed to install into your muscle car. RideTech will put on an initial tuning profile based upon your cars weight, size, and a few other characteristics.
The purchase price of the system is $10,500, which Bret realizes is fairly pricey….but it's just the reality of a system of this scope. Since that's the case RideTech will have a couple different cars setup with these systems available at various driving events so interested people can test ride and see if they are something they want.
You can find out more about RideTech and Instinct shocks at RideTech.com. You can keep up with events and happenings on Facebook too at Facebook.com/ridetech.
See you at the Autocross and thanks for the interview Bret!
-Robert Kibbe
======================================================
This interview sponsored by our pals at National Parts Depot –
your premier source for muscle car restoration parts!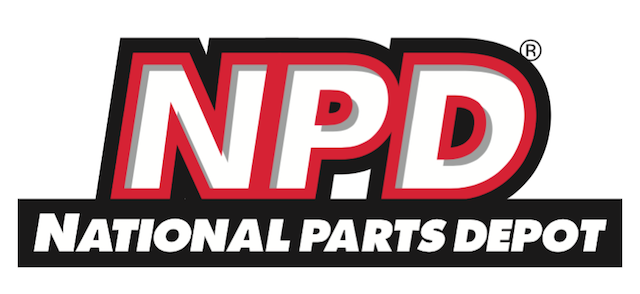 ======================================================
The Pro-Touring.com Update
with Larry Callahan!
'55 Update: Larry has done what many people have done with their hot rods, upgrade the transmission. But in a typical Larry fashion, he not only had the transmission custom built to his specifications, but he had a custom clutch designed and made specifically for the '55 original engine. Reports back say the transmission works very nice, and makes a LOT less engine noise at highway speeds and less vibration as well. He does have more changes in store for the Bel Air so stay tuned for updates.
GoodGuys AutoCross event: GoodGuys results were discussed from last weekends event. The RideTech Instinct shocks were used at this event and Larry is now making plans for where he will. Bret Voelkel ran a 35.353 and took fifth place Pro Class in the 48 Hour Camaro with those shocks installed. First place Pro Class went to Chris Smith in the 48 hour Corvette. Larry mentioned the 48 Hour Corvette is already in the catalog for 2018 Barrett Jackson Auction.
Ultimate Street Car Volunteers Needed: If you can help at an upcoming Ultimate Street Car event contact Larry.c@pro-touring.com It is a great way to get involved even if your car is not running.
As always Autocross and pro-touring events are featured at Pro-Touring.com
We're proud to say that this segment is sponsored by the fantastic muscle car and hot rod wiring supply company, Ron Francis Wiring, and we're very appreciative that they are our show sponsor!
Thanks, Ron Francis!
======================================================