Podcast: Play in new window | Download
Subscribe: Google Podcasts | RSS
======================================================
FEATURE INTERVIEW:
GARRETT REED – AMERICAN MUSCLE HD
In this week's episode I spoke to Garrett Reed, founder of the widely followed Instagram page American Muscle HD (and by "widely" I mean over 1.4 million people)! A lifelong car fan, Garrett is a now a senior in college and built his massive page all from the comforts of his college campus. Impressive, right?
I took some time to ask Garrett about his Instagram account and how he built up the platform, specifically to learn is it was something the rest of us could replicate for our shop or business!
He admitted that at first he was not sure how truly great car pictures were supposed to look. In fact his first post was of a car with both the front and back ends cut off in the image. He knows now though what a great photo looks like as compared to one that will get few "likes" and shared his lessons learned along the way. It all comes down to shot angles, backgrounds (or lack thereof), lighting, and colors.
He also mentioned that with such a large following he can now charge for advertising and monetize his hard work and he graciously shared the details on exactly how that works.
Recently featured on Chevrolet Performance's "The Block", Garrett wandered the 2016 SEMA floor and reported back his photos of favorite Chevy's. He was also able to fulfill a dream that many automotive enthusiasts share by taking his own vehicle into the show! The tale of getting his 2011 Silverado to SEMA is a familiar one to TMCP listeners since it mirrors my own experience of followers of Garrett's page stepped up and made the experience possible. His exposure to media and the automotive world made the sponsorship of his truck by GM Performance possible. You can see the full article about his truck at the Chevrolet Performance blog The Block.
You can find out about AmericanMuscleHD on Instagram at Instagram.com/AmericanMuscleHD. 
Thanks Garrett for the interview and insights into social media!
-Rob Kibbe
======================================================
This interview sponsored by our pals at National Parts Depot –
your premier source for muscle car restoration parts!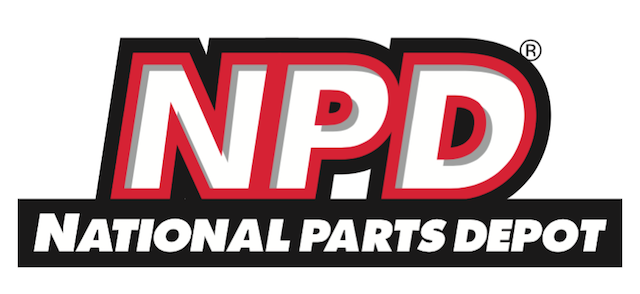 ======================================================