Podcast: Play in new window | Download
Subscribe: Google Podcasts | RSS
======================================================
FEATURE INTERVIEW:
The "Real Radio" Guys from Horsepower For an Hour!
An now…for a horse of a different color. In this week's episode I had the good fortune to bring on not one – but three (and then a fourth) real cars guys onto the show. Even better? They're the big time radio guys Donny, Spence, and Jim from Horsepower For An Hour – the biggest automotive centric broadcast weekly radio show in the country!
I was lucky enough to be a guest on their radio show last fall, and as a result of that experience I wanted to have them on this show as well. If you've heard their show in the past you realize that they are true insiders to the automotive world, covering new car business news, and tech, but then touching on the classics as well as the insights of pretty much every form of major motorsports.
They're also based in Southern California, which is a very different atmosphere from my little town of Ames, IA. As a result, in this show we talked about EVERYTHING from the survival of both classic and new muscle cars to the future of autonomous cars (which they predict is 2 years away). We even dug into whether an automatic transmission is better than a manual. If you like using a clutch pedal…you won't like the answer.
Normally when I interview people it's a one-on-one conversation that mostly involves me asking questions and the guest answering them usually with the guest on the phone. This was totally the opposite in every way. If you've ever heard a "morning zoo" type radio show, this followed suit. It was insanely fun!
You can find their station listings via horsepoweronline.com. If the show isn't in your area, of if you just prefer the podcast, they offer that as well!
Thanks Guys! I am looking forward to the next time we talk.
-Rob Kibbe
======================================================
This interview sponsored by our pals at National Parts Depot –
your premier source for muscle car restoration parts!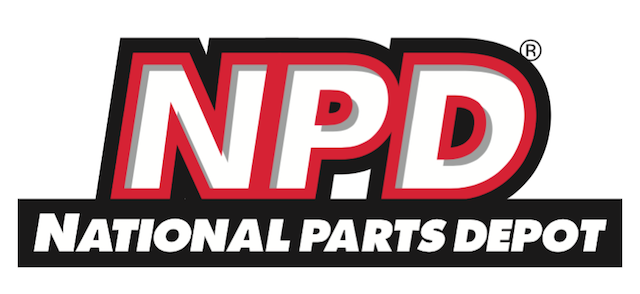 ======================================================
The Pro-Touring.com Update
with Larry Callahan!
Update: Larry was out unavailable to join in on the segment this week, so he mailed in his contribution (actually, he texted it). Here's the latest Pro Touring news!
NMCA Autocross Registration is now Open – this is through Hotchkis, I believe. Go to NMCAWest.org – or the Hotchkis site for details.
Registration for the 2017 OPTIMA Search For the Ultimate Street Car Series events OSUSC is now open…and 3 of the 7 events have already filled (NOLA, NCM, and Road America!). Visit www.driveoptima.com to view the remaining events and get registered. A "1-day" event is still an option that will allow you to do the autocross and speed stop, but skip the road course segment.
Ron Francis Wiring: Big News! Ron Francis Wiring is proud to introduce this complete fuel injection wiring system for the 2005 to 2006 Ford Crown Victoria 4.6L engines. This wiring kit comes with all of the sensor connections pre-installed on color-coded and printed wire which attaches to the engine and transmission using the factory ECM. Please note that we only support the factory-installed 4R70W or 4R75W automatic transmissions. PATS anti-theft is defeated through ECM reprogramming, which is sold separately.
Per Scott Bowers, President of Ron Francis Wiring, "It's becoming common knowledge that the crossmember of these Crown Vics are a bolt in affair and easily fit 40's, 50's and 60's frames. Builder decides to use the engine too as the crossmember is set up for the 4.6. Done deal."
We're proud to say that this segment is sponsored by the fantastic muscle car and hot rod wiring supply company, Ron Francis Wiring, and we're very appreciative that they are our show sponsor!
Thanks, Ron Francis!