Podcast: Play in new window | Download
Subscribe: Google Podcasts | RSS
=======================================================
This weeks interview is with Mike Fadel, Sales manager at Streetside Classics, Charlotte North Carolina location. Mike told me that he has always been interested in cars. His dad collects vehicles and Mike still owns a 1967 Camaro convertible they restored together when he was young. He started his career as a school teacher but after a job fair he was offered a job at Streetside and has been there ever since! To him it's been an absolute dream job with each day being a new adventure.
Streetside Classics has five different locations around the country but the Charlotte location is the original. Mike told me that they average over a car a day sold and purchased with many being sold completely sight unseen.
Streetside specializes in consignment sales and their years of experience help them understand where cars can be priced (and where they can't) to help bring a seller the best value for their car. They're honest about it and upfront and help sellers learn where their best positioned sale price should be. When a customer brings in a vehicle for sale the car is detailed thoroughly including an intense buff and shine to bring out the best product possible. Then the car goes to be photographed and posted, along with many details about the vehicle, on the Streetside Classics website. It is also promoted around the internet for the highest visibility.
If a customer sees a car they are interested in they can call in and talk to experienced sales staff to have all of their questions answered. Many times the person talking on the phone is actually looking at the car while answering the inquiry. Mike says many deals are done sight unseen.
You can find Streetside Classics on the internet at StreetsideClassics.com or on Facebook Facebook.com/StreetsideCHA  
Thanks for the interview Mike,  the great insights into classic car sales, and congrats on finding your dream job!
-Rob Kibbe
=======================================================
This interview sponsored by our pals at National Parts Depot –
your premier source for muscle car restoration parts!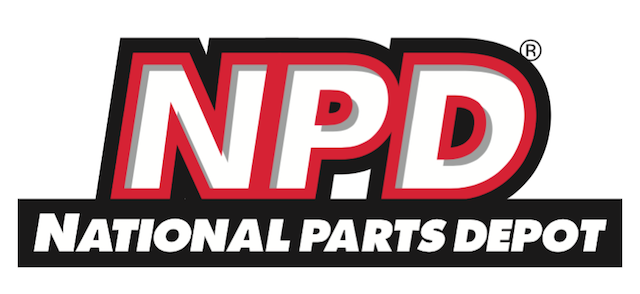 ======================================================
The Pro-Touring.com Update
with Larry Callahan!
Larry Update: Larry said he and his wife are doing some much needed updates to their house and this means that MotiV8r and the 55 are going to be put on hold for a little bit. Apparently the kitchen is in need of an update and the garage is going to turn into a temporary kitchen.  One way or another, Larry will be cooking up something good in the garage.
Event Review: Larry and I reviewed the GoodGuys Shootout "Duel in the Desert" results. The shootout was won by Danny Popp and his Spectre Performance Corvette. He was followed up by Scott Fraser in a real Cobra that has been a major contender for years in various Pro-Touring competitions.
Upcoming Good Guys events are really picking up and even more shootouts are planned for 2017. In 2018 the 72 year cutoff age will be changed and we are assuming that they will extend up into the 1980's vintage vehicles. Keep an eye on the GoodGuys website and of course keep listening for updates as soon as we hear them.
As always the events are now featured at Pro-Touring.com
Ron Francis Wiring: The Black Box Giveaway is underway!

Check it out at TheMuscleCarPlace.com/BlackBoxgiveaway
This is the last round so make sure you get all of your entries done for the Black Box giveaway. Make sure to check your email and your social media posts and your spam folder for updates to make sure you do not miss out. Also keep an eye on the Pro-Touring.com update of the The MuscleCar Place Podcast for other news. You need to get your submissions in now and use every way possible to enter to have the best chance at the last drawing in December!
We're proud to say that this segment is sponsored by the fantastic muscle car and hot rod wiring supply company, Ron Francis Wiring, and we're very appreciative that they are our show sponsor!
Thanks, Ron Francis!