Podcast: Play in new window | Download
Subscribe: Google Podcasts | RSS
=======================================================
This weeks interview is with fellow podcaster and Ford history buff Kevin Flood. Kevin is a co-host on The Classic Car Show on the Americas Web Radio network as well as being the owner of a 1929 Model A Ford Sport Coupe. He also hosts his own podcast the UK Classic Car Podcast.
In the past, questions regarding Henry Ford have cropped up on the show and Kevin graciously offered to come on and clear up many questions regarding the founder of Ford Motor Company. Kevin is a Henry Ford buff in his own right, and together we discussed how Henry started into the automotive world and what may have triggered his need to build one of the largest companies in the world.
Other Henry Ford topics we covered were the Tri-Motor airplane, family relations, and business dealings. We also discussed the fairly strange topic of "Fordlandia," the city in the Amazon rain forest that Henry started with the express purpose of growing rubber trees for tires and other rubber parts! It would seem that Henry's goal was control of every component that went into his factories as well as every product that came out.
You can hear Kevin on the Classic Car Show or you can read what he writes at his blog AutomotiveAmerican.com.
Thanks for the amazing interview Kevin!
-Rob Kibbe
p.s. Kevin is such a great guy, he even sent me a special 300th episode gift of a slightly newer Chevelle! Thanks again Kevin!
=======================================================
This interview sponsored by our pals at National Parts Depot –
your premier source for muscle car restoration parts!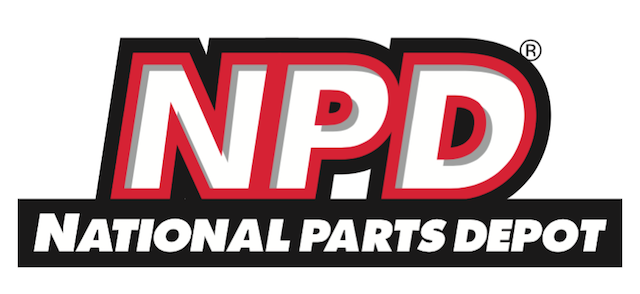 =======================================================
The Pro-Touring.com Update
with Larry Callahan!
Ron Francis Wiring: The Black Box Giveaway is underway!

Check it out at TheMuscleCarPlace.com/BlackBoxgiveaway
Make sure to check your email and your social media posts and your spam folder for updates to make sure you do not miss out. Also keep an eye on the Pro-Touring.com update of the The MuscleCar Place Podcast for other news. You need to get your submissions in now and use every way possible to enter to have the best chance at the last drawing in December!
We're proud to say that this segment is sponsored by the fantastic muscle car and hot rod wiring supply company, Ron Francis Wiring, and we're very appreciative that they are our show sponsor!
Thanks, Ron Francis!