Podcast: Play in new window | Download
Subscribe: Google Podcasts | RSS
=======================================================
This weeks interview is with Indiana native and Region Rides Magazine founder and head editor, Mark Halliar. Mark admits to being a car guy back to his earliest remembrance. He would distract his dad when he was working on cars and just hang out. In high school he learned to draw and spent much time creating hot cars on paper. Currently his "day job" is in a printing facility where he utilizes the very same tools used in big name publications like Hot Rod Magazine.
Mark has spent many years working in the print industry and some of his contacts told him if he ever decided to do something on his own,  to just let them know.
One day while perusing videos, he watch a clip where David Freiburger explained the behind the scenes construction of a magazine. Mark noticed that even the big publications used the same exact tool as he did and that he had everything needed to make a magazine. Of course the rest is history and Region Rides was born!
Ever since creating the magazine Mark has been a very busy man. What started out as something as a hobby has turned into a full second job that he hopes will turn into a full first job. He has two great young kids and he would love to be able to spend more time at home with them and do a job he loves.
You can check out Region Rides on Facebook at Facebook.com/RegionRides. You will also be able to check it out at the web site, but as of this time it is under construction. The web page will be at RegionRides.com.
Thanks for the interview Mark! I am looking forward to future editions of Region Rides.
-Rob Kibbe
=======================================================
This interview sponsored by our pals at National Parts Depot –
your premier source for muscle car restoration parts!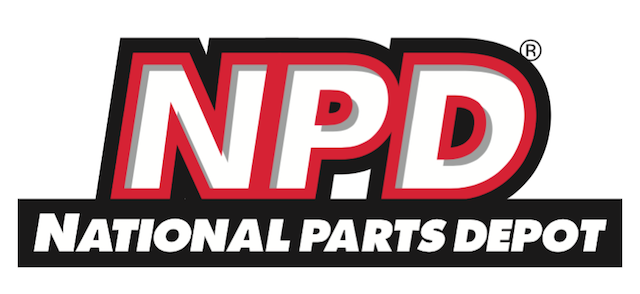 ======================================================
The Pro-Touring.com Update
with Larry Callahan!
2016 SEMA Update: Ed Capen from GoodGuys, Hotchkis, OPTIMA, and others will be presenting at the Pro-Touring.com SEMA show dinner. Very limited seating may still be available but will run out at any second. Larry said that part of his SEMA show duties is to start setting up the next years dinner. This year is yet again at the Embassy Suites Hotel just a short walk from the  Hilton Convention Center Las Vegas. Larry reiterated that the dinner is more about getting together and meeting in person those that have become friends on the Pro-Touring.com website.
Event Review: The Ultimate Street Car season is now over and in the GTV (Vintage Class) class Jake Rosville won the series in his 1969 Camaro. As a side note, Jakes car is a regular at JCG just like Larry's car is.
We also covered GoodGuys Texas, Lone Star Nationals and Bowling Green Nostalgia Nationals results.
As always the events are now featured at Pro-Touring.com
Ron Francis Wiring: The Black Box Giveaway is underway!

Check it out at TheMuscleCarPlace.com/BlackBoxgiveaway
The winner was pulled but did not respond so a second winner is being drawn. Make sure to check your email and your social media posts and your spam folder for updates to make sure you do not miss out. Also keep an eye on the Pro-Touring.com update of the The MuscleCar Place Podcast for other news. You need to get your submissions in now and use every way possible to enter to have the best chance at the last drawing in December!
We're proud to say that this segment is sponsored by the fantastic muscle car and hot rod wiring supply company, Ron Francis Wiring, and we're very appreciative that they are our show sponsor!
Thanks, Ron Francis!