Podcast: Play in new window | Download
Subscribe: Google Podcasts | RSS
=======================================================
This weeks interview is LIVE with Danny Giustino, owner of Muscle Express, and former guest and friend of the show. Danny visited Detroit Michigan and was kind enough to grace us with a live interview from the Woodward Dream Cruise. He pretty much said that it was a mad house with so many cars and people it is hard to imagine.
2016 is the 50th Anniversary of the Camaro and Danny said the very first Camaro made was on display in a glass case. He was planning on checking it out while he was there (see video below). The car had been converted to drag racing but was found by a father and son and has been restored back to original. They mention that all of the original parts were amazingly still with the car.
Danny told me the Roadkill people were going to block off the road one night and run an 1/8th mile drag race. He wondered how they would fit all those people in for the event. Many famous people and famous cars can be seen at the Woodward Dream Cruise and this year was no exception with the Hot Rod Magazine and Motor Trend celebrities and project cars there as well. Many manufacturers showed off new products, cars and projects.
You can check out Danny's projects at MuscleExpressUSA.com
Thanks for the interview Danny!
-Rob Kibbe
=======================================================
This interview sponsored by our pals at National Parts Depot –
your premier source for muscle car restoration parts!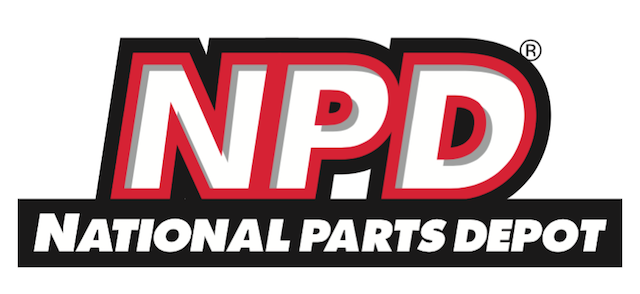 ======================================================
The Pro-Touring.com Update
with Larry Callahan!
MotiV8r Update: Larry has been hard at work, but not on MotiV8r unfortunately. He said his goal was to have MotiV8r done by the Optima Search for the Ultimate Street Car Challenge Fontana event in October, but does not think that is going to happen now. Look for Larry to maybe be in the 55.
1955 Update: The 1955 Bel Air has been getting better and better with Larry's addition of suspension parts. You can see the video below for a before and after of how the car handled with and without the new Street Grip suspension kit.
Event Review: This month was another full but semi relaxing month for events. Larry said that Suzy Bauter was able to make it to both the Cruising the Smokies and the FM3 Cars and Cones tours. Suzy had car issues at both events and even some camera problems, but was able to get photos and coverage that is now featured at Pro-Touring.com
Ron Francis Wiring: The Black Box Giveaway is underway!
Check it out at TheMuscleCarPlace.com/BlackBoxgiveaway
The next winners will be pulled at the end of September. Keep an eye on the Pro-Touring.com update of the The Musclecar Place Podcast for updates. You need to get your submissions in now and use every way possible to enter to have the best chance!
We're proud to say that this segment is sponsored by the fantastic muscle car and hot rod wiring supply company, Ron Francis Wiring, and we're very appreciative that they are our show sponsor!
Thanks, Ron Francis!
-Rob & Larry