Podcast: Play in new window | Download
Subscribe: Google Podcasts | RSS
=======================================================
This weeks interview is with Mark Greenisen, owner of a very cool AMC Gremlin. This car is built for pro-touring and won fastest autocross time at the 2016 Car Craft Summer Nationals! It definitely turns heads and laps.
The chassis is a Schwartz Performance G-Machine unit (a Mustang chassis that was modified for the AMC) with adjustable coil overs and racing style sway bars. To slow the car down Mike installed Baer Pro-Plus 14″ rotors with 6-piston calipers front and back.
Believe it or not, but the engine is still all AMC! It's a 360 AMC V8 with Edelbrock intake and carburetor and a GM Turbo 350 behind it. The Gremlin also sports a custom driveshaft, Moser 9" full floater, 31 spline axles, and a John's 9" Factory third member with WaveTrac differential.
Body mods include the front fender opening moved up 3.5 in for clearance and stock Gremlin X fender flares grafted to rear quarter panels for more tire space. Existing body panels around the bumper areas were massaged to fit better and smoothed into the bodywork.
You can find Mark on Facebook at Facebook.com/Grnman, you can see more about the car at Schwartz Performance Facebook at Facebook.com/SchwartzPerformance. Mark says there is even an upcoming Car Craft article about the Gremlin.
Thanks Mark for the interview
-Rob Kibbe
P.S.
======================================================
Help Adam Craig and buy a Land Cruiser!
Last week we told you about, Adam Craig (Son of Ronnie Craig at ClassicEnterprises.net), he experienced a horrific diving accident at Lake Monona in Madison, Wisconsin. He broke his neck & significantly injured his spinal cord. This week they have announced a benefit auction of a 1978 Toyota FJ40 Land Cruiser. The auction will be held September 3rd 2016 at the Auburn Auction held at National Automotive & Truck Museum in Auburn Indiana. You can get more information at Worldwide-auctioneers.com
The rehabilitation is not covered by Adam's insurance and all proceeds go towards his recovery.
QUICKLY & DIRECTLY Donate ON LINE TODAY AT
onemissionfundraising.com/fundraisers/adam-craig/
======================================================
This interview sponsored by our pals at National Parts Depot –
your premier source for muscle car restoration parts!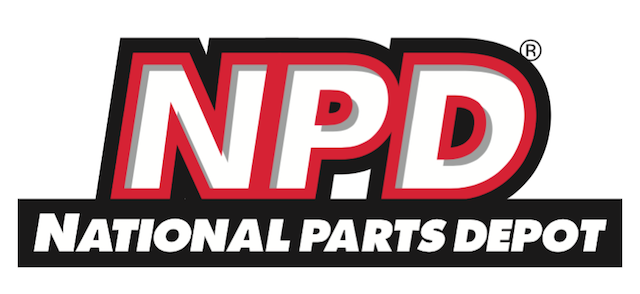 ======================================================
Black Box Giveaway!
Ron Francis Wiring: The Black Box Giveaway is underway!
Sign up at TheMuscleCarPlace.com/BlackBoxgiveaway
TIME IS RUNNING OUT — There's still two more drawings before the end of the year! If you haven't signed up, you're not too late!
It will be required that each winner install the product within 90 days of receipt and agrees to share pictures and/or video of the install on their social media channels as well as tagging Ron Francis Wiring in the Pro-Touring.com forum.
An additional bonus to our Muscle Car Place listeners. Larry Callahan and I will interview the winner about how they installed and used the Black Box, right here on the show. You need to get your submissions in now and use every way possible to enter to have the best chance!

We're proud to say that this contest is sponsored by the fantastic muscle car and hot rod wiring supply company, Ron Francis Wiring, and we're very appreciative that they are our show sponsor!
Thanks, Ron Francis!
-Rob & Larry