Podcast: Play in new window | Download
Subscribe: Google Podcasts | RSS
=======================================================
This weeks interview is with ever popular Larry Callahan. Larry is the founder of Pro-Touring.com and Co-Host of the Pro-Touring Update. If you know Larry at all you'll realize that he is incredible at adapting great technology into practical use.
He's been producing really great multi-camera videos on Pro-Touring.com of his '55 Chevy, so in this episode I asked him if he could walk us all through the process of doing it.
The conversation quickly turned into a full blown lesson of which systems work best, how to integrate in external microphones, where cameras should be placed, how to implement live-streaming, which software is best used for easy and slick post editing…and even how to integrate in a robot camera-man.
Check out the video of Larry pushing the 55 to it's limits testing the new tires and old suspension. Note it is shot from multiple angles as well as showing a layout of the track and where on the track Larry is at that time. He noted that there is the possibility of recording a video for a driver and giving them a copy of it right there on the track.
Larry said he spent a lot of time checking out different systems and determined that Race-Keeper.com met his demands. The system has multiple ways to receive data and it records everything while you drive including vehicle OBD data, GPS information, and G forces on the vehicle. Since all of the data is saved you can play with it after driving and turn features on and off as you wish. Listen closely in the video for the other camera systems and editing software that Larry recommends.
This episode is packed with information about in car video and audio recording. You can find Larry at Pro-Touring.com or on Facebook at Facebook.com/larry.callahan.
Thanks Larry for the great interview and technology update Pro-Touring style!
-Rob Kibbe
=======================================================
Big News:
Former TMCP Assistant Director is Getting Married!
I'm happy to share the news that Darren Johnson our former Assistant Director (of pretty much everything) is now engaged! I asked Darren on for a bit to share the good news – and also share what his time at TMCP influenced on him about cars.
Long story short: we'll miss him dearly, but know the world is better with him out there leading it.
Congrats Darren and Rachel!
=======================================================
This interview sponsored by our pals at National Parts Depot –
your premier source for muscle car restoration parts!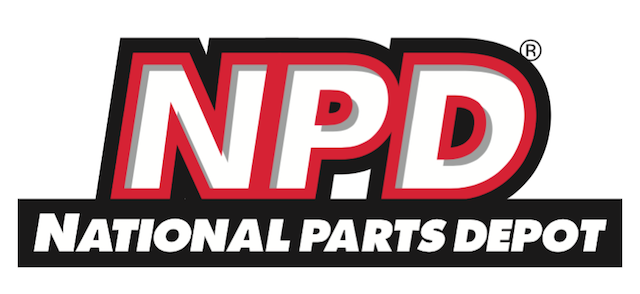 ======================================================
The Pro-Touring.com Update
with Larry Callahan!
Ron Francis Wiring: The Black Box Giveaway is underway!
Sign up at TheMuscleCarPlace.com/BlackBoxgiveaway
WE HAVE A WINNER!!! PJ Nadeau has been interviewed and will be on an upcoming episode of The Muscle Car Place to let us know what he plans on doing with the Black Box.
DON'T FORGET — There's still two more drawings before the end of the year! If you haven't signed up, you're not too late!
It will be required that each winner install the product within 90 days of receipt and agrees to share pictures and/or video of the install on their social media channels as well as tagging Ron Francis Wiring in the Pro-Touring.com forum.
An additional bonus to our Muscle Car Place listeners. Larry and I will interview the winner about how they installed and used the Black Box, right here on the show. You need to get your submissions in now and use every way possible to enter to have the best chance!

We're proud to say that this segment is sponsored by the fantastic muscle car and hot rod wiring supply company, Ron Francis Wiring, and we're very appreciative that they are our show sponsor!
Thanks, Ron Francis!
-Rob & Larry