Podcast: Play in new window | Download
Subscribe: Google Podcasts | RSS
=======================================================
This weeks interview is with previous show guest Rusty Sampsel. Rusty's name and voice will be familiar to long time as his "day job" is with Chevy Performance Parts. Our very first interview was in 2012 (TMCP #155) and the most recent was at the 2015 SEMA Show (TMCP #266) where he told me about the new Chevy Performance LT4 Crate Engine Package. Not only does he live and talk high performance cars and parts at his day job, he also drag races a vintage Gasser "C Gas" class 1955 Chevy called the "Bad Banana".
I wanted to talk to Rusty about the history of his car and learn more about vintage drag racing. The Bad Banana started life as a daily driver for a family friend and like all normal cars eventually broke bad enough the original owner did not want to fix it. The car was offered to Rusty's dad for $50 so he fixed it and drove it normally for one winter.
His dad was an engineer for Piper Aircraft Corp and was on the cutting edge of aircraft design, so fixing up an old Chevy into a drag racer was a low tech way to unwind while still using his skills of making things light and strong. This continued into the mid 70's but ended when a flood caused the family to move.
Rusty's dad gave him the car and it was put into storage with the intention of fixing it later. Time passed and next thing it was 30 years later. At the prompting of his step-son they pulled the car out and started putting it back together. Rusty looked around for a venue to race the car in and found the South East Gassers. Even though the meets are quite ways from Michigan, the rules of the organization are specific to period-correct gasser racing, making it a PERFECT fit for the Bad Banana! Rusty has been racing with the group since building the car back up and his step-son even got to race it a bit.
You can find the South East Gassers website at Southeastgassers.com. You can see what the Bad Banana is up to on Facebook at Facebook.com/BadBanana55ChevyGasser. Of course you can replay the action on the Bad Banana You Tube channel YouTube.com/user/badbanana1955chevy
Check out the resurrection of the Bad Banana on the HAMB (Hokey Ass Message Board)  at JalopyJournal.com/forum/threads/bad-banana-resurrection-55-chevy-gasser.501366/
Thanks once again Rusty for the great interview!
-Rob Kibbe
=======================================================
This interview sponsored by our pals at National Parts Depot –
your premier source for muscle car restoration parts!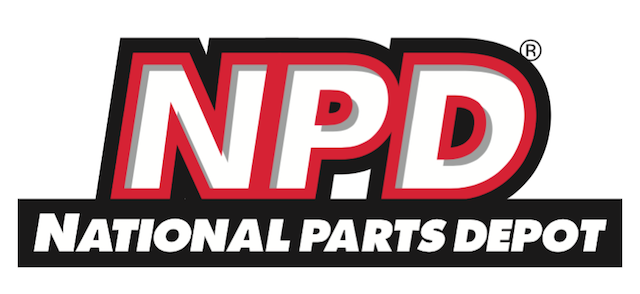 ======================================================