Podcast: Play in new window | Download
Subscribe: Google Podcasts | RSS
=======================================================
This weeks interview is with Paul Tecci, Director of Marketing at RK Motors in Charlotte. Paul grew up in Texas with a passion for autos and he is a proud graduate of The University of Texas. He got into the classic car world via a transfer from another RK company, Speed Digital, a tech company that created a classic car dealership inventory management and sales system now used industry wide (check out dealeraccelerate.com for more details).
I asked Paul to talk to me about the the restoration of the very first Ford GT40 to win at LeMans. The year was 1966 and Henry Ford II was out to win against Ferrari. It was the American company against a Euorpean dominated race. This car was built by Shelby American and it was tested, created, and brought to life by an American company, Ford. Each GT40 made then was unique and they were built my multiple companies. RK Motors commissioned the restoration of P/1046, the No. 2 Ford GT40 Mk. II-A. This is a significant car as it was the one to win the 1966 Le Mans race and be the first to bring home a win for America.
Paul told me that RK Motors contacted many people that were directly involved with designing, building, and racing P/1046. They were able to record some great video segments and display them on the website. Having access to the people involved made obtaining accurate data easier and RK Motors is as sure as they can be about the history reflected in this restoration.
We talked about the race and some of the controversial events surrounding the 1966 win. The Ford GT40 was so good that it was not just a win, it was a domination of the event. Paul had great insights about details like car color, history after the race, and the current restoration at RareDrive Restorations.
You can find out more about the GT40 No 2 at GT40.RKmotorscharlotte.com or other vehicles at RK Motors at RKmotorscharlotte.com
RK Motors has some exciting things planned for the release of this car at the 50th anniversary of the win in 1966. They plan to show it at LeMans along side the 2016 Ford GT40 that will be in the race.
Thanks Paul and thank you RK Motors for protecting racing history!
-Rob Kibbe
=======================================================
Hot Rod Power Tour 2016
with Bernie McPartland
This years Hot Rod Power Tour is over and Bernie was able to give me an update during the event. The tour went from Baton Rouge, Louisiana to Kansas City, Kansas. He told me one of his first surprises was the sheer size of the event. It was much larger than he imagined it would be and it was a very family friendly environment. He also said that the tour lived up to it's reputation for rain and got his share the first couple days. Now that he has experienced the Hot Rod Power Tour once, he is looking forward to next year's event with a little more knowledge and maybe a bigger expense account.
=======================================================
This interview sponsored by our pals at National Parts Depot –
your premier source for muscle car restoration parts!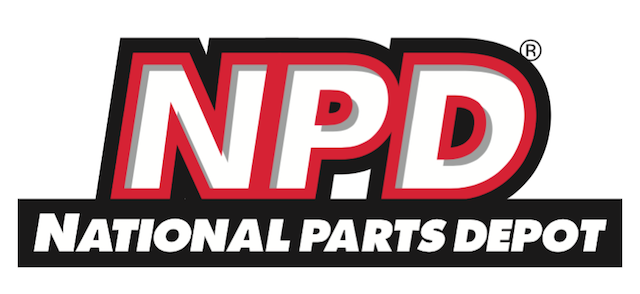 ======================================================
The Pro-Touring.com Update
with Larry Callahan!
Bel Air Update: Larry worked hard over the weekend fixing up the drum brakes on the Bel Air. They are still drum brakes but they are now a FRESH set of drum brakes. I also made some changes to the wheel cylinders on the Chevelle. I changed to a different size bore to give it more stopping power at the back end. I guess great minds think alike.
Ron Francis Wiring: The Black Box Giveaway is underway!
Check it out at TheMuscleCarPlace.com/BlackBoxgiveaway
Drawing time is NOW. The first winner will be announced on the 30th of June. The winner will be announced on the next Pro-Touring.com update of the The Musclecar Place Podcast. Get your entries in NOW!
It will be required that each winner install the product within 90 days of receipt and agrees to share pictures and/or video of the install on their social media channels as well as tagging Ron Francis Wiring in the Pro-Touring.com forum.
An additional bonus to our Muscle Car Place listeners. Larry and I will interview the winner about how they installed and used the Black Box, right here on the show. You need to get your submissions in now and use every way possible to enter to have the best chance!

We're proud to say that this segment is sponsored by the fantastic muscle car and hot rod wiring supply company, Ron Francis Wiring, and we're very appreciative that they are our show sponsor!
Thanks, Ron Francis!
-Rob & Larry