Podcast: Play in new window | Download
Subscribe: Google Podcasts | RSS
=======================================================
This weeks interview is with Kahn Media President, and former Cars for a Living Co-Host, Dan Kahn. It seems that at least once a week I am asked about Dan, and our old "Cars for a Living" podcast is still downloaded on a regular basis, despite the fact that we closed it down over a year ago. As such, I thought now would be a great time to check in with Dan and see what has been going on.
As a bit of background, Dan has spent his life in the automotive aftermarket. From working in an automotive warehouse, to forming his own company, to being on a SEMA board member, he has experienced all aspects of the industry. He loves it!
When he founded Kahn Media 8 years ago he was working solo from a bedroom office. Over time he assembled a great team of professionals to produce high quality PR advertising, videos, and mass marketing solutions, and now Kahn Media is the bigtime player in the aftermarket PR/Marketing world. Their specialty is catering to those companies that need professional marketing, but may not necessarily have the dedicated 15-person in-house team necessary to pull it off.
I asked Dan on the show to share his opinion on the industry in general, from a perspective of where it's going, where the growth is, and where it isn't. I specifically asked him to speak on where he sees the most new opportunity  – or – a big hole in the market for new people to enter through (he was quick to point out that the hole is in skilled trades).
From a marketing perspective, I asked his advice to decipher which tools and methods are best today for shops and manufacturers. He shared that it's a whole new world in the reach that individuals now have as the old exclusive print-journalist methodology is (basically) over.
The trick today is to tell a compelling story though the multiple online outlets such as Facebook, YouTube and Instagram, and then feeding that to a targeted audience on a regular basis (very regular – sometimes it's referred to as "feeding the beast"). Print isn't dead – far from it – but it's now more of a specialty form of marketing than the mainstream platform.
I still love talking business with Dan and I hope you'll enjoy this show! I learned something new from him – as always.  You can find out more about Kahn Media on the web at KahnMedia.com , on Facebook at  Facebook.com/KahnMediapr or on Instagram at Instagram.com/KahnMedia
Thanks, Dan!
-Rob Kibbe
=======================================================
This interview sponsored by our pals at National Parts Depot –
your premier source for muscle car restoration parts!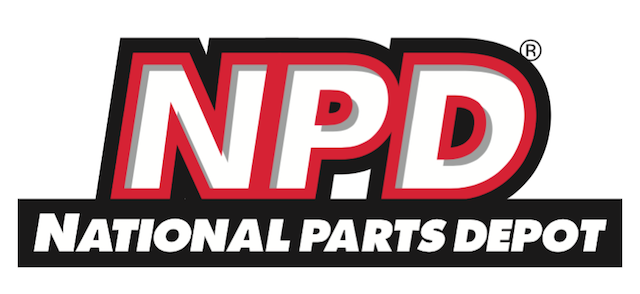 ======================================================
The Pro-Touring.com Update
with Larry Callahan!
MotiV8r Update: Larry has been hard at work but has not had as much time as he would like to keep moving on MotiV8r but he has the dash panel insert ready to install. Of course in normal Larry style it is cutting edge with some amazing capabilities. He talked me through some of the features of the panels and the Race Pak IQ3 display. He said his goal is still to have MotiV8r done by the Optima Search foe the Ultimate Street Car Challenge Fontana event in October
Event Review: This month was another full but semi relaxing month for events. Larry said that Suzy Bauter was able to make it to both the Cruising the Smokies and the FM3 Cars and Cones tours. Suzy had car issues at both events and even some camera problems, but was able to get photos and coverage that is now featured at Pro-Touring.com
Ron Francis Wiring: The Black Box Giveaway is underway!
Check it out at TheMuscleCarPlace.com/BlackBoxgiveaway
The winners will be announced shortly after each selection dates on Pro-Touring.com update of the The Musclecar Place Podcast. It will be requested that each winner install the product within 90 days of receipt and will agree to share pictures and/or video of the install on their social media channels with tagging Ron Francis Wiring as well as the Pro-Touring.com forum. In Fact, as a special offer to our MuscleCar Place listeners, Larry and I will interview the winner about how they installed and used the Black Box, right here on the show. You need to get your submissions in now and use every way possible to enter to have the best chance!

We're proud to say that this segment is sponsored by the fantastic muscle car and hot rod wiring supply company, Ron Francis Wiring, and we're very appreciative that they are our show sponsor!
Thanks, Ron Francis!
-Rob & Larry