Podcast: Play in new window | Download
Subscribe: Google Podcasts | RSS
=======================================================
This weeks interview is with previous show guest Blake Anderman. Blake appeared back in episode 242 when he swapped an LS engine into an Avanti in his garage. The way he got into cars is very unique and also inspirational. He told me about it again and reminded me that God has a purpose for us all, even though we may not know it at the time.
Back in 2013, Blake started on a quest to build a Pro-Touring Cuda. He found a likely suspect with a 318 v8 in it and he started working on making a late model Hemi swap into the 1970 'Cuda. He knew there were many resources for GM LS based engines but he found little information available for Chrysler products. While he was gathering data for his project, he realized he would be doing a disservice to keep it all to himself, so he started DIYHemi.com!
Blake explained many details about what to look for in a used Hemi engine as well as an update on available parts in the industry. He also talked about helpful items to pick up for a swap such as the one year only bell crank fly by wire adapter that allows a kick down cable for old style transmissions.
In just a short amount of time DIYHEMI.com has become a huge wealth of information and has become the go-to-place for HEMI Swap info (his website traffic is through the roof!). The site features engine model review and identification, wiring PIN outs, and everything else required to make a pull-out-HEMI from a new vehicle run in your old one. Personally, I think Blake has found a business niche here that was not being served well anywhere else….and I'll bet he'll be presenting on the SEMA Show Floor soon!
You can see what Blake is up to on his blog DIYHemi.com/blog or you can email him at Blake@diyhemi.com
Thanks Blake for the great interview!  Also….I'm going to need your help (at some point) with a '69 Charger…..
-Rob Kibbe
=======================================================
This interview sponsored by our pals at National Parts Depot –
your premier source for muscle car restoration parts!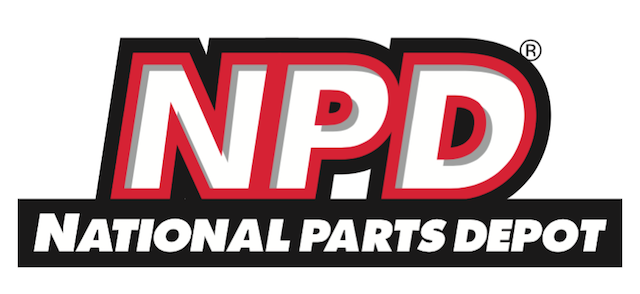 ======================================================
Vintage Air Featured Product
Product Review: Vintage Air produces a variety of add on air conditioning units for GM trucks from '47 thru '87. In some instances you can utilize your original factory controls to operate the Vintage Air system. This make a very nice upgrade to electronic controls as well as the current refrigerant system while looking totally stock. The new system is also more compact so it allows you to clean up and smooth out the firewall while getting the latest in air conditioning technology.
Chevy 60-66 (note that 60-63 and 64-66 have slight control differences):
– New in-dash control panel included (1960-63).
-Uses your factory system controls with our patented Electronic Cable Converters for OEM deluxe control panel or rotary controls to replace OEM rotary switches (1964-66).
Uses your factory system controls with patented Electronic Cable Converters.
New Vintage Air replacement control panel included with 1973-87 Chevy/GMC Truck SureFit systems.
Gen IV SureFitTM System Features for all kits:
– Fly-By-Wire fully electronic servo motor controls with no cables or capillary tube to route.
– Infinite "just right temperature" air blending.
– Infinite blower fan speed adjustment. – High-volume dehumidified defrost.
– Separate high-capacity aluminum plate & fin cooling coil.
– Copper/brass CuproBrazeTM parallel flow heater coil
– Mounts behind the dash.
– Flat steel firewall cover panel.
You can visit the Vintage Air website at www.VintageAir.com or on Facebook at Facebook.com/vintageairinc