Podcast: Play in new window | Download
Subscribe: Google Podcasts | RSS
=======================================================
This weeks interview is a full length show with NPD Mustang Guru Matt Lazaic. He told me about the hard work up to releasing the new Mustang catalog. It takes a lot of research and he admits that there may be some items not in there. NPD welcomes customer feedback to help fill in the gaps. Matt says he sees this interaction as needed to make sure they have more products available that NPD customers want. You can check out the new catalog on the NPDLink website.

NPD also has a big announcement and Matt let us in on the details. They are introducing the new line of full steel Camaro and Firebird bodies as well as Tri Five Chevies. These are produced for NPD by Real-Deal Steel  who was selected as the supplier based on visible rigorous quality processes. Matt said that even just from internet pictures you can tell Real Deals attention to quality and a commitment to building great products. He told me that Real Deal makes the bodies with thicker than production steel, more accurate jigs and templates, and 25% more welds than an original production vehicle.
Check them out at NPDLink.com
Thanks Matt for this update from NPD.
-Rob Kibbe
=======================================================
This interview sponsored by our pals at National Parts Depot –
your premier source for muscle car restoration parts!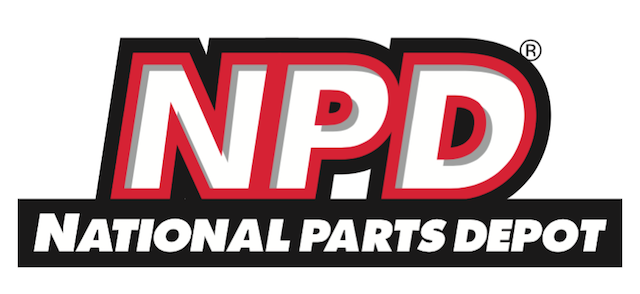 ======================================================
The Pro-Touring.com Update
with Larry Callahan!
Event Review: This month was a very full schedule for Larry and he is really excited about the upcoming season. Larry attended the Optima Batteries Search for the Ultimate Street Car series event at Las Vegas Motor Speedway and had a great time. In this update we review the winners from Vegas as well as the recent Goodguys 2nd North Carolina Nationals.
Ron Francis Wiring: The Black Box Giveaway is underway!
Check it out at TheMuscleCarPlace.com/BlackBoxgiveaway
The winners will be announced shortly after each selection dates on Pro-Touring.com update of the The Musclecar Place Podcast. It will be requested that each winner install the product within 90 days of receipt and will agree to share pictures and/or video of the install on their social media channels with tagging Ron Francis Wiring as well as the Pro-Touring.com forum. In Fact, as a special offer to our MuscleCar Place listeners, Larry and I will interview the winner about how they installed and used the Black Box, right here on the show. You need to get your submissions in now and use every way possible to enter to have the best chance!

Optima Ultimate Street Car event help needed: If you can help out at an event, please contact Larry.C@Pro-Touring.com.
We're proud to say that this segment is sponsored by the fantastic muscle car and hot rod wiring supply company, Ron Francis Wiring, and we're very appreciative that they are our show sponsor!
Thanks, Ron Francis!
-Rob & Larry