Podcast: Play in new window | Download
Subscribe: Google Podcasts | RSS
=======================================================
This months Dukes Cast with Mike Finnegan is our review Dukes of Hazzard Episode 3, "Mary Kaye's Baby". This episode is an anomaly in Dukes history in that it is the only show that does not feature the General Lee…ever!
Bo and Luke find old friend Mary Kaye (Jeannie Wilson- Simon and Simon, Street Hawk) walking down a back-road while they are being chased by Enos for unknowingly transporting moonshine. They stop, squeeze her into the back of Cooters car, and go on to finish the chase scene! We later find out that Mary is nine months pregnant, her boyfriend is in jail and she swiped large amount of cash from the bad guys that is intended for the baby. The only way a happy ending can possibly happen is for the Dukes to save the day!
You can find Dukes of Hazzard episodes online at the Daily Motion.This is an odd episode as the show is still finding it's characters and for some reason it left out the main character, the General Lee.  Of course Mike and I get into all sorts of conversation sidelines including Finnegan's Speed and Marine, Mary Kay cosmetics, genetic hair issues, and home child birth using moonshine as both a disinfectant and sedative.
You can follow Mike on many social pages like Instagram as Finnegan999, but you can also find him on Facebook and Twitter. You can also catch RoadKill on Motor Trend On Demand.
Stay tuned next month for another special edition of Dukes Cast with Mike Finnegan.
Yeeeee Hawwww!
-Rob Kibbe
p.s. We've set up a special link for all of the episodes featuring Mike Finnegan.  Click here and check back often!
=======================================================
This interview sponsored by our pals at National Parts Depot –
your premier source for muscle car restoration parts!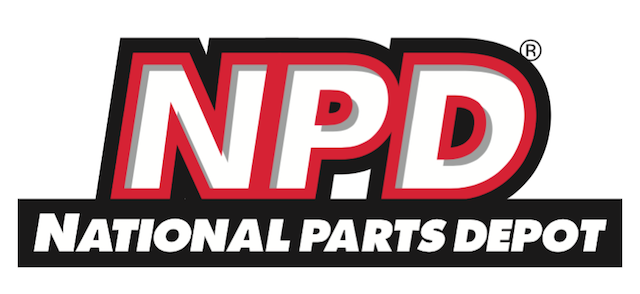 ======================================================
The Pro-Touring.com Update
with Larry Callahan!
Ron Francis Wiring: The Black Box Giveaway has officially started! Check it out at TheMuscleCarPlace.com/BlackBoxgiveaway
The winners will be announced shortly after each selection dates on Pro-Touring.com update of the The Musclecar Place Podcast. It will be requested that each winner install the product within 90 days of receipt and will agree to share pictures and/or video of the install on their social media channels with tagging Ron Francis Wiring as well at the Pro-Touring.com forum.

Event Review: Larry and I went over the results from the recent events. Congrats to the winners and good luck in future events.

Good Guys Car Show events have also offered a Pro-Touring discount for Pro-Touring members that is posted on Pro-Touring.com in the Good Guys section. You can try it out at the upcoming Good Guys 7th Spring Nationals in Scottsdale Az.

Upcoming Events:
* March 19-20, 2016 – Goodguys 34th All American Get-Together Pleasanton, CA Alameda County Fairgrounds http://www.pro-touring.com/forums/101-Goodguys-Events
* April 1-3, 2016 Goodguys 16th Meguiar's Del Mar Nationals Del Mar, CA Del Mar Fairgrounds http://www.pro-touring.com/forums/101-Goodguys-Events
* April 2-3, 2016 5th Annual NMCA WEST Spring Nationals Fontana, CA Auto Club Dragway http://www.pro-touring.com/forums/171-Hotchkis-Autocross-Series Hotchkis Autocross
* April 15-17, 2016 Goodguys 2nd North Carolina Nationals Raleigh, NC North Carolina State Fairgrounds http://www.pro-touring.com/forums/101-Goodguys-Events 
* April 16-17, 2016 Summit Racing Equipment Atlanta Motorama Hampton, Ga Atlanta Motor Speedway http://www.pro-touring.com/forums/169-Atlanta-Motorama
* April 16-17, 2016 Optima Search for the Ultimate Street Car Las Vegas, NV Las Vegas Motor Speedway http://www.pro-touring.com/forums/161-Ultimate-Street-Car-Association-USCA
We're proud to say that this segment is sponsored by the fantastic muscle car and hot rod wiring supply company, Ron Francis Wiring, and we're very appreciative that they are our show sponsor!
Thanks, Ron Francis!
-Rob & Larry