Podcast: Play in new window | Download
Subscribe: Google Podcasts | RSS
=======================================================
This weeks interview is with Keith Ennis, Porsche expert and small business owner specializing in old Porsche 911's.
Since there are many in the muscle car world treat cars as part of our financial portfolio, I thought analyzing another segment of the market – that appears to have great financial viability – would be a great way to go. The Porsche market seemed to be the hot ticket as of late (similar to the Mopar world about 10 years ago), and I was immediate referred to Keith by friend of the show Danny Guistino.
Keith's passion and knowledge for Porsche 911's came from a young age and grew at a rapid rate. He had made a career in the finance world and had done well, so when the opportunity to "retire" and make a career in his passion appeared he jumped on it. His specialty is finding, driving, buying, selling, and evaluating investment grade Porsche's for customers and knows the vehicles inside and out. He also understands well what the real value is of each vehicle based upon active and trending market prices.
I asked him about the prices of cars recently and he believes the long trend of undervalued Porsche's corrected itself with the big price jumps seen over the past few years. It's now leveled out and it is much harder to make a lot of money just by holding an in-demand car for a year or two to resell at a higher price. As such, it takes more work and research to be able to make a great investment in the current market, but that's the world Keith plays in. He even had some insight into where be believes the real potential still lies in the Porsche 911 market (hint – it's not the early 64-73 911!).
This interview went a little longer than normal because Keith is full of great information. Since I truly knew very little about the 911 overall I asked him to break it down to a near kindergarten level, and his explanation allowed me to get up to speed very quickly. I was able to I picked his brain on all sorts of classic Porsche terms that I have heard over the years but was never quite clear on the meaning, such as Targa, Carrera, and Cabriolet. Keith talked about the different letters on the cars too,and said that the letters T, E, and S represent various levels of performance or trim with S being the top end. Of course I had to throw in a question about a 914 and he was very upbeat about this much maligned car but he had some great things to say about it, especially if you can find a six cylinder model.
You can find out more at the911.co, on Instagram at Instagram.com/ennismotorsportsporsche or by email  keith@ennismotorsports.com.
This was one very interesting and informative interview. Thanks for the Keith!
-Rob Kibbe
=======================================================
This interview sponsored by our pals at National Parts Depot –
your premier source for muscle car restoration parts!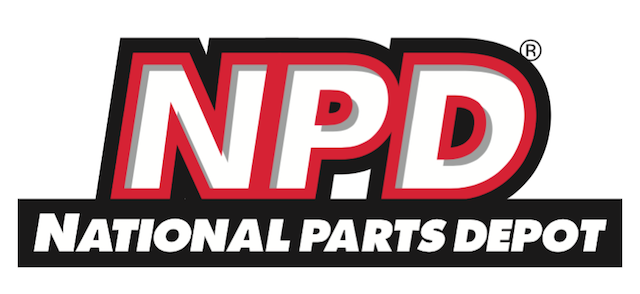 ======================================================