Podcast: Play in new window | Download
Subscribe: Google Podcasts | RSS
=======================================================
This week is part two of an interview with Jeff Allison about Jeremy's 1966 Chevelle . I had intended to have both he and Jeremy on the phone at the same time – but since Jeremy was literally floating around on the ocean somewhere (really) we had to improvise! Jeremy's interview is available in Episode 276).
Jeff told me that the build is progressing nicely but that there was more rust in the body than was initially noticed. He said that most of the rust repair is done and he is starting to move on to the modifications. One of Jeff's sinature moves is to move the wiring to the back of the car to clean up the engine compartment.
He is now working on modifying a tube to run through the rocker panel to feed the harness to the back and not cause any undue chafing of wires on metal edges. It is this attention to detail that makes for a great car when done…..but also requires the long hours finish a car. Jeff did say that a lot of the sheet metal that was not available just a couple years ago dureing the restoration of my car is now produced and is helping make his life easier this time around.
The Chevelle is not the only project going on at Allison Customs so  Jeff gave me an update on his "Rustang" project. He picked up a 2007 Trailblazer SS and many of the parts will be transferred into the Mustang, including perhaps the all-wheel drive setup! This is Jeff's personal build so it will be interesting to see how radical he goes with it.
You can watch Jeff rebuild the Chevelle at Project Car TV or see updates at Jeff's web site Allison Customs Online. Of course you can catch up with him on Facebook.
Thanks for the update Jeff, talk to you again in a couple months!
-Rob Kibbe
=======================================================
This interview sponsored by our pals at National Parts Depot –
your premier source for muscle car restoration parts!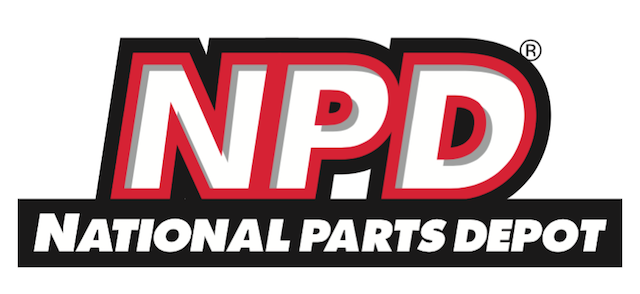 ======================================================
The Pro-Touring.com Update
with Larry Callahan!
Ron Francis Wiring: The Black Box Giveaway has officially started! Check it out at TheMuscleCarPlace.com/BlackBoxgiveaway
The winners will be announced shortly after each selection dates on Pro-Touring.com update of the The Musclecar Place Podcast. It will be requested that each winner install the product within 90 days of receipt and will agree to share pictures and/or video of the install on their social media channels with tagging Ron Francis Wiring as well at the Pro-Touring.com forum.

MotiV8tr Update: Work has been paused on MotiV8tr for some home projects. Larry is making sheds to put stuff into to make more room to work on MotiV8tr.
Event Review: Larry and I went over the results from Thunderhill Raceway. Congratulations to everyone that competed for a great event. Check out the pictures at Pro-Touring.com. Larry said they are still looking for volunteers for upcoming events and to let me know if you can help.
Good Guys Car Show events have also offered a Pro-Touring discount for Pro-Touring members that is posted on Pro-Touring.com in the Good Guys section. You can try it out at the upcoming Good Guys 7th Spring Nationals in Scottsdale Az.

We're proud to say that this segment is sponsored by the fantastic muscle car and hot rod wiring supply company, Ron Francis Wiring, and we're very appreciative that they are our show sponsor!
Thanks, Ron Francis!
-Rob & Larry