Podcast: Play in new window | Download
Subscribe: Google Podcasts | RSS
=======================================================
This weeks interview is part one of a two part interview with Jeremy McLellan and Jeff Allison on the progress of Jeremy's 1966 Chevelle resto-mod build. In Episode 260 I talked to him about his goal to own a car that works as a daily driver but can get down on an auto cross course too. This week I find out how that is going from Jeremy's point of view.
Jeff and Jeremy have some very long term goals for the Chevelle and finish dates for the project extend out into 2018 but there are some very big changes waiting for this car. Jeremy admitted to a love of technology while craving the lines and style of classic muscle. He told me he would like to upgrade the Chevelle with creature comforts like modern air conditioning, back up cameras and other high tech goodies.
When it comes to the drive train he is planning modern upgrades with new wheels,14 inch Wilwood brakes, T-56 transmission, Art Morrision frame, air ride suspension, Strange S trac differential and full floater rear end. Jeremy said that he has been looking at the LT4, direct injected, supercharged 650 horse 650 ft lb torque, brand new engine from General Motors. He really is going cutting edge on the whole build.
At this point the body is stripped bare, cowls repaired, some pin hole rust found and fixed, and a new door. Jeff is working on smoothing the firewall and rocker panels for a cleaner look. You can watch Jeff rebuild the Chevelle at Project Car TV or see updates at Jeffs web site Allison Customs Online. Of course you can catch up with him on Facebook.
Thanks for the update Jeremy, talk to you again in a couple months!
-Rob Kibbe
=======================================================
This interview sponsored by our pals at National Parts Depot –
your premier source for muscle car restoration parts!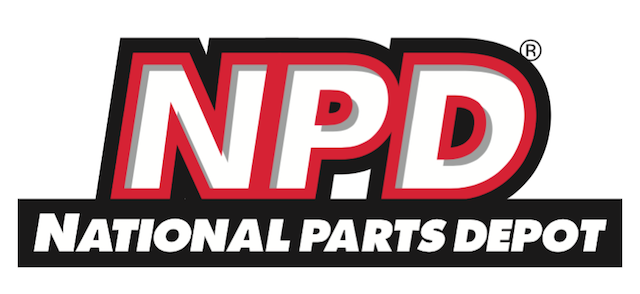 ======================================================
The Pro-Touring.com Update
with Larry Callahan and Ed Capen!
This special Pro-Touring update is featuring Ed Capen Vice President, Sales & Sponsorships for GoodGuys. Ed talked about the passing of founder Gary Meadors and said a life remembrance event is scheduled in his honor. The passing was unexpected and the Good-Guys organization will feel the loss.
Ed talked about many updates to GoodGuys rules coming up for 2016 events. Larry asked Ed about some of the basic safety rules updates. One big one is the updated child rules where not only does age and height play a role but the inspectors will be looking at how the child fits into the car and seat belts. If the belts hit around the neck or in an unsafe manner they will not be allowed to ride. Ed cover many other changes you will want to watch for at upcoming GoodGuys events.
Upcoming events: Look for Larry at the Thunderhill Raceway event on Feb 28th thru March 1st. You can find more information at http://driveusca.com/events/thunderhill-2015/
Ron Francis Black Box Giveaway: Stay tuned. Black Box give away is getting close. We will be giving away Black Box systems from Ron Francis all summer.
We're proud to say that this segment is sponsored by the fantastic muscle car and hot rod wiring supply company, Ron Francis Wiring, and we're very appreciative that they are our show sponsor!
Thanks, Ron Francis!
-Rob & Larry