Podcast: Play in new window | Download
Subscribe: Google Podcasts | RSS
=======================================================
This weeks interview is with Brian Reese of Craftsman Tools. Brian Reese the Senior Director for Product Development with Craftsman Tools and DieHard Brands, is someone I've known for a while. He's been in the aftermarket his entire career (including companies like SLP and Comp Cams), and has always been a forward thinker with a passion for cool, fun, and fast cars (and everything that goes along with it). I decided to check in with him to see what cool new Craftsman tools are in store for mechanics and home auto enthusiasts, as well as learn how the next generation of tools may come to be..
Brian told me that he is excited about a career at Craftsman leading the product development group with the goal of bringing innovation. Sears has a history of creating new creative tools by trying to figure out what the issues are that customers normally have and then they create solutions to those problems. The Extreme Grips line of mechanics tools is one such solution. One example are the Extreme Grips sockets, designed to hold the head of a bolt or nut with a greater force by implementing serrated jaws and a release collar.
The next level of power tools will be smarter with sensors and intelligence to make the tool perform like a pro would even if you do not have that level of experience. Torque sensing tools or electronics that provide feedback to your smart phone even are on the way. Brian said they have a whole line of upcoming tools that will utilize this kind of technology and should be hitting the shelves soon. Craftsman enjoys a rich history of innovation and smart tools are one way they are continuing this tradition.
Craftsman tools are available from stores everywhere and you can check out more about them at Craftsman.com
You can follow Brian personally on Twitter at @OSUReese
Thanks for the great interview, Brian!
– Rob Kibbe
=======================================================
This interview sponsored by our pals at National Parts Depot –
your premier source for muscle car restoration parts!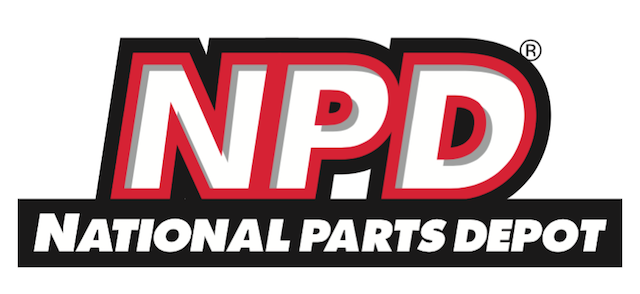 ======================================================
The Pro-Touring.com Update
with Larry Callahan!
MotiV8tor Update: The LSA engine is in the chassis and accessories and parts are being attached as long as Larry can find the fasteners. He is also running wire from the trunk to the starter and is making sure the wire is well insulated especially around the converters. Larry said he thinks the cats will get quite hot from time to time and needs to make sure a melted positive cable is not a result.
Cruising the Smokies: April 28th-May 1st 2016. Larry says that Pro-Touring.com is supporting this event. Many people are already signed up and looking forward so some laid back cruising with great friends and scenery. He told me that this event is a continuation of the Run to the Hills event on previously put on by Bill Howell and you can find out more at Cruisingthesmokies.com
We're proud to say that this segment is sponsored by the fantastic muscle car and hot rod wiring supply company, Ron Francis Wiring, and we're very appreciative that they are our show sponsor!
Thanks, Ron Francis!
-Rob & Larry