Podcast: Play in new window | Download
Subscribe: Google Podcasts | RSS
======================================================
Merry Christmas from The MuscleCar Place – and have a Happy New Year!
FEATURE INTERVIEW:
S. Claus, Esquire
This week, our annual year-end guest was back on the show again. He's known far and wide by many names: Old Saint Nick, Pere Noel, etc., but we all know him best as the one and only Santa Claus! I'm starting to think that he actually looks forward to these interviews, and if I didn't know better I'd swear he practiced up a bit this time.  This marks Santa's 7th annual appearance on our show (previous shows included Episode 28, Episode 67, Episode 114, Episode 160, Episode 197 and Episode 233), and as always he was in top form.
Of course, one of the big reasons that we have Santa on each year is to see if he'll divulge how he actually makes it round the world in a single night. I've been after him for years to divulge the sleight modifications he's made….and this time he finally spilled the beans! As you're looking for a little humor to enjoy while your drive from family visit to family visit this Christmas, this show should give you 45 minutes of solid fun.

If you'd like to track Santa's path on Christmas Eve, simply visit NoradSanta.org to watch his progress in real-time!
Thanks for the interview, Santa!  Talk to you in 2016!
-Rob Kibbe
======================================================
The Real Reason for the Season
Of course, I'd be remiss if we didn't talk about the REAL reason for the season, and that of course if the birth of our Lord and Savior, Jesus Christ. If the hustle and bustle of Christmas has you missing the point of it all, not to worry. Linus Van Pelt helped Charlie Brown with the same question a long time ago, so I'll take his lead here and read Luke 2: 8-14.
If you've been meaning to learn more about why that's significant, or perhaps it's something you walked away from a long time ago, know that you can always come home….and Christmas would be a terrific time to do it!
======================================================
Thank YOU!

This is the last podcast from The MuscleCar Place for 2015. Thank YOU for listening all year long, and helping me chase the dream of loving old cars for a living. See you in 2016!
Merry Christmas from The MuscleCar Place – and have a Happy New Year!
=======================================================
This interview sponsored by our pals at National Parts Depot –
your premier source for muscle car restoration parts!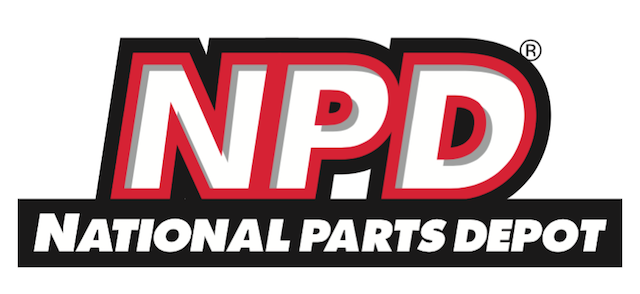 ======================================================
The Pro-Touring.com Update
with Larry Callahan!
Larry has been pretty busy with the holidays coming on but we were able to get in one last Pro-Touring update for the year! I also asked if he'd publicly squash the rumor that he's really Santa Claus. You'll have to see how he did…..
Ron Francis Update: Ron Francis revealed a Coyote engine wiring harness at SEMA that lets you put the 2011 powerhouse into just about any vehicle you want. These are complete wiring systems for the 2011 Coyote 5.0 engine. It comes with everything to connect all factory sensors on the engine factory ECM plus wiring for the fuel pump, electric fan and diagnostic port. Check them out at RonFrancis.com
MotiV8tr Update: MotiV8tr is home and Larry is hooking up the power in anticipation of the hearing it run for the first time. He was also working dash parts with his dad. He has some loose plans of events he would like to attend in 2016 so remember to keep an eye out and make a MotiV8tr sighting.
Are You Driver Enough Contest Update: The final countdown and voting for the contest is on now and you need to get your votes in by Dec 18th. The winner will be announced Dec 21st  . Check out the Final Poll for the Are You Driver Enough Contest and see all of the great videos.
We're proud to say that this segment is sponsored by the fantastic muscle car and hot rod wiring supply company, Ron Francis Wiring, and we're very appreciative that they are our show sponsor!
Thanks, Ron Francis!
-Rob & Larry