Podcast: Play in new window | Download
Subscribe: Google Podcasts | RSS
=======================================================
This weeks interview is with previous show guest (Episode 254) and internet famous gear head Mike Finnegan! I thought it would be great to catch up with him after SEMA to compare notes about the show, driving in an Ultimate Street Car event, our email inboxes, and of course Star Wars versus Star Trek.
Mike is on the Motor Trend On Demand car show RoadKill and recently attended an Optima search for the Ultimate Street Car event in Fontana with a Mazda mini truck that was powered by a big block Toronado engine and transmission in the bed. You can find the video on You Tube and Mike said the truck did amazingly well for a $5000 vehicle. There were some comparisons made to Porsche handling also.
This was his first time at an event like this and he was already thinking of ways to improve the Mazda to run and handle better for the next time out. He got to experience all of the finer points of the event including inspection where he ran into Larry Callahan. Apparently Larry was not too hard on him and a great time was had by all.
Talking to Mike is like talking to an old buddy and the conversation strayed wide from just talking about cars, but that is ok and it was a great interview. Thanks Mike, talk to you in 2016!
-Rob Kibbe
=======================================================
This interview sponsored by our pals at National Parts Depot – your premier source for muscle car restoration parts!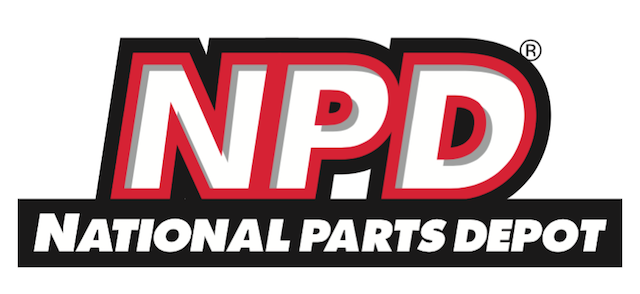 =====================================================
NPD Update with Matt Laszaic!
It is time once again for the monthly "NPD Update" with Matt Laszaic, FORD Project Manager at National Parts Depot.
The last time Matt and I talked was during SEMA and we were with special guest Vaughn Gittin. I had to admit to being a little star struck after the interview and blown away by how well the whole interview went.
Matt is getting very busy with the release of the Cougar catalog and expecting all of the orders that have been pent up waiting for this. He also mentioned the 94 to 04 Mustang catalog that is coming soon and that he is very excited about. The next upcoming event is the Silver Springs all Ford and Mustang roundup where all 1993 and older vehicles get in free.
The NPD Update segment is going away but I am sure we will be talking to Matt again in the future as they work on new and exciting products. I want to thank NPD for all of the support of the show and helping make it a reality.
Thanks again Matt!