Podcast: Play in new window | Download
Subscribe: Google Podcasts | RSS
=======================================================
SEMA 2015 brings thousands together to see the latest in performance technologies and talk about what is possible in the future. This week we I'm proud to feature three more heavy hitters that I know you'll love!
Interview #1 : Bodie Stroud turned his hobby into a profession and has been very successful at it. We found Bodie near Wade Kawasaki's (of Coker Tire) 1970 GTO Judge in the Wheel Vintiques booth which was one of three vehicles Bodie Stroud Industries was responsible for building for SEMA this year.
For those of you that have held the bid dream of building cars for a living, pay close attention to this interview….and listen to it twice! Bodie held nothing back; good, bad, and indifferent.
Interview #2 : I caught Rich Waitas for a one on one interview about Magnaflow exhaust and some of the tricks behind the brands products. Rich has held nearly every position with Magnaflow it seems, and you've seem him on TV more than once (including Overhaulin').
I asked about the trademark sound of a Magnaflow system and Rich told me how it is engineered in from the ground up. He said they have systems for just about anything out there and custom builder kits to build the ones they don't have yet. They also have a huge line of "Cat Back" systems to add the sound and performance boost to newer emissions legal vehicles.

As an aside, the Magnaflow booth was just about the "coolest" place on the show floor. ALL of the big stars were there (Rutledge Wood and Chip Foose).
Interview #3 : I was joined by Matt Lazaic for the NPD Update and we talked to Vaughn Gittin about building a business racing and promoting his RTR brand. Vaughn said he was influenced by his dad who would bring home interesting vehicles from work and his driving is just building on his younger skateboard and dirt bike experiences. Of course Matt brought up the Fox body Mustang that was built as a "Missle Car" to go out and play with friends. Vaughn admits growing attached to it and has a plan to develop it into something more.
Of all of the interviews, this one connected with me likely the deepest. Vaughn's first love of cars is behind the wheel (as is mine) and loves to drive whenever he can!  It was a huge treat to get to speak to him, and both Matt Laszaic and I were high-fiving afterwards about how cool he was!
This will be our last show of the month before Thanksgiving….so Happy Thanksgiving to you and yours!

-Rob Kibbe
=======================================================
This interview sponsored by our pals at National Parts Depot –
your premier source for muscle car restoration parts!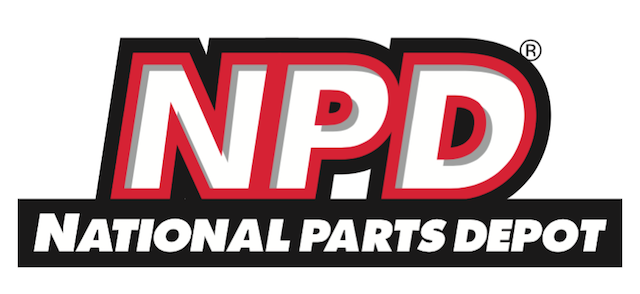 ======================================================