Podcast: Play in new window | Download
Subscribe: Google Podcasts | RSS
=======================================================
This weeks interview is with Bill Martens, Chevrolet Performance Special Projects Manager. Bill is the guy behind the Chevrolet Performance catalog and is obviously a person of great influence in where the performance world goes. Since many of us (myself included) have dreamt of a career on the "inside" of the performance section of an OEM I thought it might be fun to speak with someone who has achieved the dream….and ask his opinion of how others could do the same!
As you'll hear in the interview, as a young man Bill did aspire to someday work for GM but his path to get there was not quite what one might expect. His automotive bug was initially influenced by a Hot Rod magazine collection left by an uncle around age 13. He read (and read again) those articles and filled his mind with high performance dreams.
Growing up in Iowa Bill had a bright lemon yellow 57 Chevy hard top with a 283 V8 that was his "daily driver" hot rod. He went to college and then got an offer to work at a speed shop behind the counter, moving later into a warehouse distribution center as a district representative for Iowa.
Bill said he worked for many different performance oriented companies prior to GM, and you'll recognize the names. Corporate acquisition did have a bit to do with his transitions but wherever he was he was always somehow involved with performance either directly or at arms length.
When it comes to his career path advice, his advice was somewhat two fold. He was honest in saying that he believes the aftermarket performance job market holds a lot of promise and is much easier to break into then a regimented OEM type performance career. He thinks young people would do well to work their way up in the aftermarket performance jobs market. At the same time, if an OEM career is really what they seek – it's possible – and there are many different OEM suppliers in the Detroit area that could be a good starting point.
Bill said that he sees the future of high performance engines will go down two pathways. The first of course is that V8 racing that will probably never go away and we'll likely always have some sort of high end V8 racing engines of some type. The second path is small four cylinder engines that utilize high technology to produce loads of horsepower as well as getting outstanding fuel economy and emissions. In 2016 the Camaro will offer the 2.0l turbo with 272 horsepower four cylinder as an option. He wouldn't be shocked to see four cylinder popularity continue to grow.
You can get more information about GM Performance Parts on the web at Chevrolet.com/Performance
Thanks for the great interview, Bill!
– Rob Kibbe
=======================================================
This interview sponsored by our pals at National Parts Depot –
your premier source for muscle car restoration parts!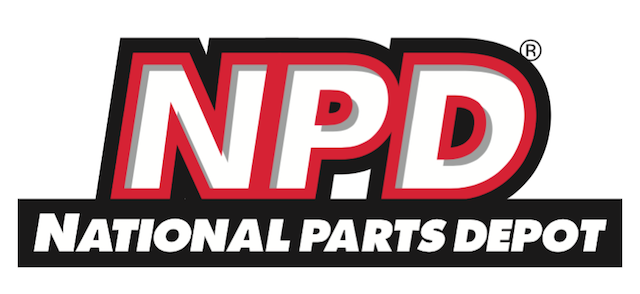 ======================================================
The Pro-Touring.com Update
with Larry Callahan!
This is the last normal update before SEMA, so if you are going, Larry and I will see you there!
Ron Francis Update: Ron Francis will be debuting a number of different products including a engine transplant harness for installing 5.0L Coyote engine into 2011 and newer Mustangs. This kit also defeats the security system so you can ease your  installation frustrations. Other kits coming out are the F Series truck transmission harness for 99-04, and the factory headlight harness for Fox body Mustangs. Check them out at RonFrancis.com
SEMA: Larry said he that will be at SEMA the whole week and promises to spend a day scouting for a new location for the SEMA dinner. Suzy Bauter and Mary Pozzi will be wandering around the show floors interviewing people so watch for them also.
OUSCI: You can be a part of the final event, watch the action up close & get to know the competitors – You might even appear on MAVTV! Las Vegas Motor Speedway November 8th and / or 9th, 2015 If Interested contact: Larry@pro-touring.com for more information.
SEMA Dinner Tickets: The Pro-Touring.com SEMA dinner may have a couple tickets coming up so if you would like to go, you need to get your name on the waiting list. Some people have backed out so there is still a chance you could attend.
"MotiV8tr XXL" Update: Larry still has not come up with a name for his new project but he is coming up with a ton of ideas. One thing he knows is he will have it filled with people all the time. He said he will be keeping an eye out for new parts for it at SEMA. See the redition above by Ben Hermance for an idea of where this project may go.
Are You Driver Enough Contest Update: The contest is towards the end of it's fourth run so check out Pro-Touring.com for all the latest contest information. Deadline has been extended until October 27th because of SEMA and the winning video will be aired at the SEMA dinner.
We're proud to say that this segment is sponsored by the fantastic muscle car and hot rod wiring supply company, Ron Francis Wiring, and we're very appreciative that they are our show sponsor!
Thanks, Ron Francis!
-Rob & Larry