Podcast: Play in new window | Download
Subscribe: Google Podcasts | RSS
=======================================================
This weeks interview is with Stefano Bimbi, owner of NicKey Performance in Chicago. Stefano grew up in Chicago in his fathers repair garage, meaning he has (essentially) been in the car game his entire life. He worked on the performance cars of the era and has a love for automotive and performance. He even related the story of his first muscle car and how he lost it in a building crash. He admits a love of Mopar B body cars and anything high performance.
NicKey Chevrolet of Chicago was the original Performance Car Superstore in the '60s and was responsible for helping create a new genre of what is now known as the "Super Car". They created cars that were so different from the original vehicles that the dealership became a manufacturer in it's own right. Muscle Cars and Super Cars became very hot in the late 60's and early 70's and NicKey established itself as a leader in high performance. NicKey Chevrolet closed it's doors in 1973 and the name ceased to exist.
In 2010 Chevrolet launched the new Camaro and suddenly performance was back. NicKey Performance was reborn and a whole new line of NicKey built vehicles started again. Super Cars to the core the new lines of limited edition vehicles are made with racing in mind and engineered for performance. NicKey will update and restore just about any used classic or modern muscle.
NicKey Performance offers full lines of Stage I, II, and III Super Cars as well as performance parts that you can add to your own vehcile. You can see the full line of products on their website NicKeyPerformance.com or catch up on fun stuff on Facebook Facebook.com/Nickey. NicKey is also a proud sponsor of the Muscle Car and Corvette Nationals MCaCN.com
Thanks for the great interview, Stefano!
-Rob Kibbe
=======================================================
This interview sponsored by our pals at National Parts Depot – your premier source for muscle car restoration parts!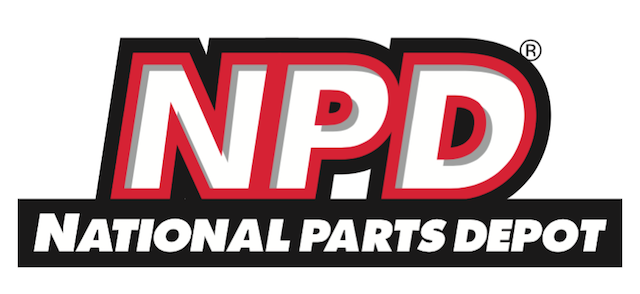 NPD Update with Matt Laszaic!
It is time once again the monthly "NPD Update" with Matt Laszaic, FORD Project Manager at National Parts Depot.
Since Matt would be heading out to the big show, I asked him some SEMA history questions during the trivia segment. Matt is going to SE<A to interface with other suppliers and look for new products for NPD to offer. The SEMA show has a complete section dedicated to automotive restoration and gathers many manufacturers all in one place.
NPD strives to offer the best variety in restoration parts. Matt said that NPD also wants to offer all of the little pieces needed to complete your restoration job too. He told me that the SEMA show allows NPD a chance to evaluate their current offerings and see what the industry has to offer for future products. It is reassuring that there are so many car guys in one place and that the hobby is still alive and well.
Thanks for the update, Matt!