Podcast: Play in new window | Download
Subscribe: Google Podcasts | RSS
=======================================================
As the saying goes, "What goes around comes around." Better yet, as Captain Kirk once said, "The word……is no.  I am therefore going anyway."
What is this nonsense I am referring to, you ask? Well, this weeks interview is one that has been a long time coming. Jeff Allison, Owner of Allison Customs (and builder of my '64 Chevelle ) has recently started in on his next full-blown build of  Jeremy McLellan's '66 Chevelle. Better yet, it's a paying build, and even better than that is the fact that the client is a none other than a MuscleCar Place show listener that found him through this show!
Now, while that's an incredibly cool story in itself, a little history lesson is in order to help share the magnitude of things. Nearly 5 years ago Jeff Allison contacted me to let me know that TMCP was the final piece if inspiration he needed to start up his long-held dream if having his own build shop. He'd built high-end cars for years for himself and other family members and wanted to launch his new business by building me my dream car as a no-strings-attached gift.
We struck a handshake deal where I agreed to promote him to the best of my ability in exchange for his gift, and we then set off for a 3.5 year adventure neither one of us could have imagined (which you can read all about in the Chevelle Build section of the website). It all culminated with the debut of the car at SEMA 2013 and garnering the cover of the May 2014 issue of Super Chevy Magazine!
That leads us up to today's show, which is the official announcement of Jeremy's '66 Chevelle Build. Both Jeremy and Jeff came on the show today to discuss the project….and also to share their crazy story of kicking things off. As Jeremy shared in the interview, his work situation is a bit "unique." He's Canadian, but will be working off of the coast of Africa on oil exploration ships (really) for the next few years. When he returns he would like his '66 Chevelle to be ready and waiting!
This is where the podcast show came in: he learned about Jeff's shop by listening to previous episodes, so when he reached out to Jeff he already had a good idea of what to be in store for. They chatted on the phone and agreed on the 3-year timeline (which coincidentally fits Jeff schedule perfectly and accommodates his "day" job as an airline Captain). It's almost a match made in heaven!
Jeremy's Chevelle will follow the full Pro-Touring theme, but with a heavy dose of the latest innovations implemented in the design.
The exterior will be a '66 Chevelle for sure, but everything inside will be 21st century (A/C, power windows, sculptured bucket seats front and rear, center run console, etc.).
Also in the mix are a 600 horsepower LS3 engine, a T-56 transmission, aftermarket chassis, coil over shocks, 19 and 20 inch wheels front/rear, shaved door handles, burnt orange paint, and a "no chrome" blackout treatment to the trim.
We will be following the fuild build of this car in the future, so be sure to follow along as progress commences. You can also find out more about this build at Jeff's website AllisonCustomsOnline.com or get day to day updates on the Allison Customs Facebook page
Thanks for the great interview, Jeremy and Jeff! And Jeff – CONGRATULATIONS (and Thank You) on your big gamble with me; it worked!
– Rob Kibbe
=======================================================
This interview sponsored by our pals at National Parts Depot –
your premier source for muscle car restoration parts!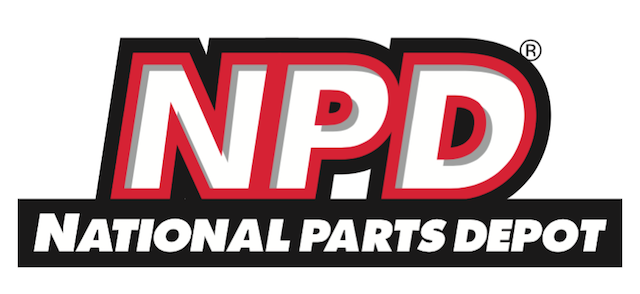 ======================================================
The Pro-Touring.com Update
with Larry Callahan!
Are You Driver Enough Contest Update: The contest is wrapping up it's third run so check out Pro-Touring.com for all the latest contest information and vote on the latest videos! 
Big Red Camaro TV Show: The Big Red Camaro tv show is currently airing and is in the middle of it's eight episode run. Larry said the episode he is looking forward to is the Monday Sept 21st segment and unless he hits the cutting room floor, Larry will be a special guest on the show. He mentioned that the Big Red Camaro show is one of the highest rated on the NBCSN network and looks very promising for more shows like it in the future.
SEMA Dinner Tickets: The Pro-Touring.com SEMA dinner is at a new location with less space and even more demand then ever. Larry says he plans to post the tickets for sale online all at one time and expects them to sell out in minutes . The sale will happen on a Wednesday night and if you cannot be in front of a computer Wednesday night Sept 16th please get a friend to be there for you as they will sell fast.
MotiV8tr Update: The Camaro will be going back and forth between JCG and Larry's place so the big heavy mechanical work can be done at the shop and the nit picky wiring and smaller stuff can be done at home. Larry informed me that it will not make it to SEMA this year as some setbacks have made the timing unrecoverable. He does not want to cut corners or panic just to get it to the show.
We're proud to say that this segment is sponsored by the fantastic muscle car and hot rod wiring supply company, Ron Francis Wiring, and we're very appreciative that they are our show sponsor!
Thanks, Ron Francis!
-Rob & Larry