Podcast: Play in new window | Download
Subscribe: Google Podcasts | RSS
=======================================================
This weeks interview is with previous guests Kevin Tully and Chad Hill, Owners of Hot Rod Chassis & Cycle. I interviewed the guys back in episode 151 and they have been very busy since then.
Hot Rod Chassis was approached by Craftsman tools to build a car to auction off for a charity. When Kevin found out the charity would be the "Special Operations Warrior Foundation" he was all in!
He knew this money would all go to help his SOCOM brothers and sisters that have been wounded or killed in combat. As they watched the car at the auction, every time the bid jumped up, Kevin thought to himself "This will help more people" and the price kept going up. The final Barrett Jackson sale price went up to $100,000.
Previously Hot Rod Chassis had built a Pontiac GTO for Raybestos and a Plymouth "Violent" Valiant for Bang Shift, so they thought it was about time for a Ford.
Kevin said that the Mercury Comet came to mind instantly because of the amazing body lines and classic example of vehicles of that era. It also did not hurt that the under carriage uses a lot of the same components as other Ford vehicles like Mustangs so there were parts that could be used.
The basis for the build was that anyone could build a car like this in their own garage with normal "Craftsman" tools. Kevin said they really tried to buy from companies that carried upgrade parts for various product lines that anyone could use on their own car easily. Chad and Kevin kept the Comet build easy and fast to meet the time frame of the auction and to represent what anyone could do with their own classic car. Kevin told me the most technical part of the build was resizing the front frame member and it was just a matter of cutting it down a quarter inch and rewelding it.
You can find out more on the website HotRodChassisandCycle.com, Facebook Facebook.com/hotrodchassisandcycle or Instagram Instagram.com/hotrodchassis
Thanks for the great interview Kevin and Chad!
-Rob Kibbe
P.S. Thank you, thank you, thank you! The Muscle Car Place is on it's way to being a part of the PodcastOne network and it is all because of YOU the listener! We are still working out the details so stay tuned for more details here soon!
=======================================================
This interview sponsored by our pals at National Parts Depot – your premier source for muscle car restoration parts!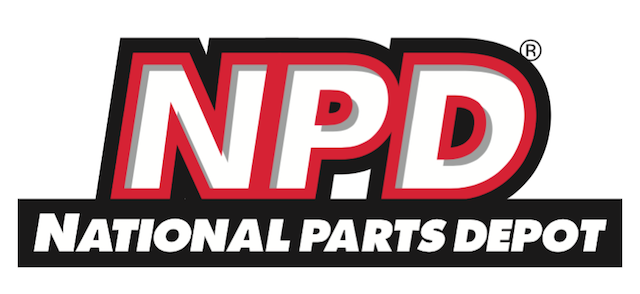 =======================================================
The Pro-Touring.com Update
with Larry Callahan!
We're proud to say that this segment is sponsored by the fantastic muscle car and hot rod wiring supply company, Ron Francis Wiring, and we're very appreciative that they are our show sponsor!
Thanks, Ron Francis!
-Rob & Larry