Podcast: Play in new window | Download
Subscribe: Google Podcasts | RSS
=======================================================
This week is a combined interview and Pro-Touring.com update with Cris Gonzalez in the shop of JCG Restorations & Customs. I met up with Larry Callahan to visit Cris and to see the latest updates to MotiV8tr.
Cris started in automotive restorations many years ago as a side job while he was working at Wilwood. In 2006 he had his midlife crisis and turned his side job into a full time obsession.
JCG Restorations and Customs started in a 1000 square foot shop restoring a lot of first gen Camaros. He called in some trusted friends to help with the business and moved into a larger shop to handle the body shop and increased the number of customers.
When Cris met Karl Dunn in 2010, everything changed and JCG converted from being a pure restoration shop to a race-building pro-touring car shop.  Karl had sort of a vision for a 68 Camaro but nothing specific. When Cris suggested a rendering by Ben Hermance Karl agreed. Ben included all of the features that Cris had always wanted to put into a '68 Camaro if he were to build one himself, with no restraints. Once Karl saw the pictures, he said "Lets build this car!" and Blu Balz was born.
The visibility of that car led to great media coverage coverage, which turned into other opportunities for business and advancement of the style of builds they were able to perform.
How They Pull It Off:
Cris mentioned that JCG is a small shop so many on his team do multiple jobs. Despite the fact that they're putting out amazing high-end vehicles (including ones for overseas customers who have commissioned cars sight unseen), being efficient with time, people, and talents has been as important as marketing their work. Hiring the right team with the right talents and motivation has been utterly important as 6-day work weeks are the norm.
Speaking of marketing, Cris' strategy has been to do so by attaching multiple fronts: media coverage, attending (and racing in) USCA events, and participating in automotive forums and social media. In each case his goal has been to give out helpful info and help others with their projects as well as showcase the work of JCG. The result? JCG has become a trusted name and go-to source for high end Pro-Touring cars, with many repeat customers!
Cris does give a LOT of credit to his great friend and customer, Karl Dunn. Karl has given Cris a lot of freedom to not only build terrific cars, but also to run and race them. Every shop likely wishes for a "Karl Dunn" customer!
You can follow Cris and JCG on Facebook.com/pages/JCG-Restoration-Customs, at the web page JCGrestorationandcustoms.com or on  Instagram.com/cris.gonzalez.18.
Thanks for the great interview, Cris!
– Rob Kibbe
=======================================================
This interview sponsored by our pals at National Parts Depot –
your premier source for muscle car restoration parts!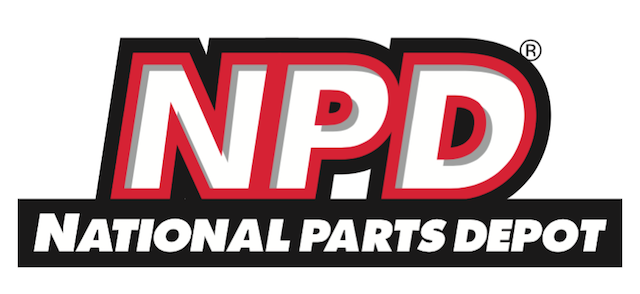 ======================================================
Help TMCP Get Into Podcast One!
I NEED YOUR HELP! You'll see more info on this in the coming days, but I have a big dream of getting The Muscle Car Place accepted onto the Podcast One Network. This network is part of the big next generation push for online radio, and it's a chance for TMCP to to that next bigger level. The problem is, Podcast One really can only accept fairly mainstream shows or ones with a really proven dedicated audience.  That's where you come in!
On Tuesday August 25th at 1:00 pm eastern time I'd ask that if you enjoy this show to go to the "Suggest a Podcast" section of Podcast One and give your reason of why you think TMCP is worth inclusion. My hope is that once they see the power and dedication of this audience that they'll see we have something really special here! Again, I'll be putting out more details soon.
You can get to the correct page by clicking this link:  TheMuscleCarPlace.com/PodcastOne.  Don't forget, the date/time we're going for is Tuesday August 25 at 1PM EDT!
======================================================
The Pro-Touring.com Update
with Larry Callahan!
MotiV8tr Update: Larry delivered the brand new General Motors LSA EROD engine and transmission to JCG Customs for installation into MotiV8tr "Reloaded". He also verified some of the new features that JCG and Larry will be installing and giving the Camaro a whole new attitude. Larry gave us this update LIVE from the JCG shop with MotiV8tr right next to us!
Video Contest Update: The contest is still going and waiting for your videos. You can upload one video per car but you can submit a new video each round. We are looking forward to seeing what you submit.
Pro-Touring. Com Car and Driver feature: "Behind the Wheel." Recent article featured Martin Pond, owner and driver of some of the fastest Ford Fairmonts and Mercury Zephyrs. Check it out! Behind-the-Wheel-with-Martin-Pond
We're proud to say that this segment is sponsored by the fantastic muscle car and hot rod wiring supply company, Ron Francis Wiring, and we're very appreciative that they are our show sponsor!
Thanks, Ron Francis!
-Rob & Larry