Podcast: Play in new window | Download
Subscribe: Google Podcasts | RSS
=======================================================
This weeks interview is with two of the biggest stars in Camaro history: R.J. Gottlieb and Big Red Camaro! For those that have followed Big Red throughout the years you'll recognize her as a road racing superstar, having been on the speed scene for over 20 years with just a single driver: R.J. Gottlieb. What you may not know is that they've been together since he was a teenager…and that R.J. walked away from a potential racing career in his early 20's after he and Big Red had already become legendary together.
Big Red started as a project between RJ and his dad to spend time together after his parents separated. They went through a couple different cars (including many Fords) before settling on what RJ was looking for; a 1969 Camaro and rebuilt it to look like a Z28.
In their first outing at La Carerra, after a crash that ended the "first" Big Red Camaro they realized that they were pushing a modified street car too far for safety. They took the Camaro to Bill Osborne to build a stock car type frame and put the Camaro shell over top of it – which is still the Big Red that we know today. When Bill was setting up the engine he placed it 12 inches further back than stock. This gave a better weight balance but also later allowed RJ and crew to use large blower that fits between the radiator and the engine.
The Big Red Camaro really resonated with people because it was a steel bodied car they could relate to, and even though Red seemed like the underdog she was beating Ferrari's and Lamborghini's in locations a '69 Camaro shouldn't have been. While there is only one Big Red Camaro, it has been configured many different ways for many different races and tracks including drag, road race and even land speed configurations. It is always the same steel bodied shell and frame though, and not multiple cars as many believe. Many upgrades over the years have been to newer technology that did not exist when Big Red was first built.
RJ always figured they should film some of the experiences at the races but found the technology was not up to the task. He told me that around 2009 he was approached by Josh Oliver who had followed Big Red most of his life and wanted to capture the experience on film. RJ admitted that making it into a business was never one of his goals but it is getting bigger and more popular and hard to avoid. In fact, a full feature length 8-episode documentary will air on Big Red on the NBC Sport Network, beginning July 27! Be sure to check out BigRedCamaro.com for detailed listing and info as well as the trailer below.
Thanks for the great interview RJ and I am looking forward to the TV show.
– Rob Kibbe
=======================================================
This interview sponsored by our pals at National Parts Depot –
your premier source for muscle car restoration parts!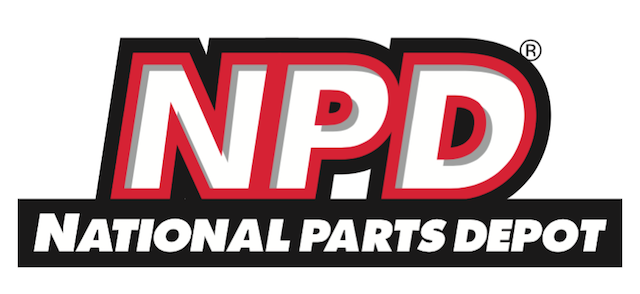 ======================================================
The Pro-Touring.com Update
with Larry Callahan!
Video Contest Update: Pro-Touring.com has released the Video Contest details. Larry said that every month members can upload their videos and then people can vote on them. Every month a new winner will be chosen . Winners will receive a $500 credit at their favorite Pro Touring.com supplier. He said the contest would run throughout 2015 and maybe even into 2016 .  So get out your cameras when head to your next event and start filming! We are looking forward to seeing what you submit.
New Pro Touring. Com Car and Driver feature: "Behind the Wheel." Look for a cool feature spotlights on different members of the website every other week .
Event news: The first Good Guys "Day in the Hay" event in Lincoln Nebraska. It was a great success with many drivers moving up to pro status in many classes. Al Unser Jr and Robbie were in attendance with Al beating Robbie.
We're proud to say that this segment is sponsored by the fantastic muscle car and hot rod wiring supply company, Ron Francis Wiring, and we're very appreciative that they are our show sponsor!
Thanks, Ron Francis!
-Rob & Larry