Podcast: Play in new window | Download
Subscribe: Google Podcasts | RSS
=======================================================
This weeks interview is with Christopher Rutkowski, creator and host of theAficionauto show on You Tube. Like a lot of us, Christopher remembers just wanting to drive as a kid and the only thing he wanted to do was be behind the wheel. At the same time, through gifts from family members he discovered photography and videography and figured out he was good at it. Thus, combining the two into a career seemed to be in the cards from the get go.
To save wear and tear on his custom 2007 Mustang, Christopher bought a "Jurassic Park" Jeep for commuting. As he looked into them he found there is a huge culture surrounding movie cars and owners who make replicas of them. He found that there were so many stories that someone had to start sharing them, which led to the creation of theAficionauto YouTube series!
Christopher told me that theAficionauto show actually started after various other projects he tried starting had failed. Funny enough though, some things never die. Now that the show is taking off some of those previous attempts are starting to make their way back into the format. He has a lot of great ideas for future episodes including driving high end exotics and traveling great roads. He said that the show barely pays for the music used in the shows but his daytime job of producing commercial content is keeping his dream alive of documenting special car and telling the owners stories of those vehicles.
theAficionauto has filmed many movie cars including some well known and some not so well known vehicles. One highly recognizable car is the Fast and the Furious Charger. Christopher talked to me about filming and being around the off road version of Dominic Torettos classic ride (he even mentioned he was very close to driving it but missed it by a minute!).  
Steve McQueen's automotive story also caught Christopher's attention and led to a couple videos with McQueen cars including Steve's personal 1967 275 GTB/4 Ferrari. He even filmed a tribute video with the Ferrari and a Bullitt Mustang on a back lot as if Steve were driving. Christopher stated that as he researched Steve's cars, he learned a lot about Steve himself on a deeper level than most biographies ever get.
Check out what is going on with Christopher on Facebook.com/theAFICIONAUTO on Twitter.com/theAFICIONAUTO  or Instagram.com/theAFICIONAUTO
Thanks for the great interview Christopher. Looking forward to your next video.
-Rob Kibbe
=======================================================
This interview sponsored by our pals at National Parts Depot –
your premier source for muscle car restoration parts!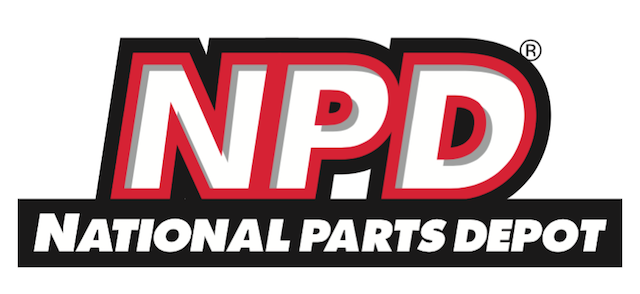 ======================================================
The Pro-Touring.com Update
with Larry Callahan!
In this months Pro-Touring.com update with Larry Callahan we have MotiV8tr news, Larry s travels and an update on the top secret not yet released Video Contest. Check it out you corner cravers!
ARP Fastener Tour: Larry toured the ARP factory tour this past week and got to see the workings and how they build quality fasteners. He stated he will never complain about the price of bolts after he saw everything it takes to make even a head bolt. 
Video Contest Update: Pro-Touring.com is closer to releasing the super secret Video Contest details. Larry dropped a hint that videos of your favorite events could possibly be worth $500. We will definitely get more details in the next Pro-Touring update!
MotiV8r Update: Larry said he is working some more on MotiV8r updates and it is going back together now. Engine and transmission will be installed soon. The Vintage Air has been installed and Larry also swapped to an IDIDIT steering column with an ignition key to the column instead of on the dash (it was hard to reach the key with the five point harness on). He also mentioned the goal of getting cruise control operating in the future and has installed insulation throughout the car to keep out the heat and noise.

We're proud to say that this segment is sponsored by the fantastic muscle car and hot rod wiring supply company, Ron Francis Wiring, and we're very appreciative that they are our show sponsor! Thanks, Ron Francis!
-Rob & Larry