Podcast: Play in new window | Download
Subscribe: Google Podcasts | RSS
nbsp;
=======================================================
This weeks interview is with a man that needs no introduction (but we'll give him one anyway), Steve Saleen, founder of Saleen performance vehicles and a race car driver! He grew up helping his dad work on "odd" cars like Olds Toronados and fix them up for resale. These cars never made much sense to young Steve and he leaned toward higher performance vehicles like Mustangs.
Steve got into racing in his early years and had high standards for what he wanted to race – aiming for Indy and Formula One. Like all lofty goals, reality pushed him closer to earth and he got into a paid position racing lowly sedans for Pontiac Motor Division. In 1982 his team raced and won against Ford. While at the track he got to know the people at Ford and found out that they were planning four cylinder Mustangs but were open to supporting Steve if he wanted to build V8 Saleen Mustangs. The first car rolled off the line in 1984 and debuted at Sears Point Raceway and they have been building Saleen Mustangs every year since.
He told me about many of the modifications that the Saleen line did to the cars to make them both run faster and have better handling than the stock vehicles. They weren't always the highest horsepower cars but the modifications made them the best from a performance standpoint. Steve said that they even dabbled in Ford trucks for a bit and were open to experimenting. He even said that he worked on building Tim Allen's Saleen Allen RRR Aerostar and got Tim into racing Mustangs. Steve also mentioned that he taught Tim how to act, do stand up and do the voice of a certain space going ranger.
After modifying other manufacturer's cars for many years, right down to changing almost every part on a car, he decided it was time to build one from the ground up. He built the first Saleen S7 in 2000. Steve says the Saleen S7 been the most successful supercar in history and has won on every major race track from Shanghi China to Sebring or LeMan, and around the world. In 2005 they decided that to maintain competitiveness they needed to add twin turbos and bump the power up to 1000 horsepower.
Saleen recently has expanded out to other makes and models, including the 620 Camaro and the Saleen 570 Challenger. Steve says he was asked to make a movie version of the new Camaro and wound up making two of them for Transformers. His Camaro's played one of the most beloved cars in the movie , Bumblebee. He also commented that Saleen has made a high performance version of the Tesla too.
Check out the website at Saleen.com or on Facebook at Facebook.com/Saleen
Thanks for the amazing interview, Steve!

-Rob Kibbe
=======================================================
This interview sponsored by our pals at National Parts Depot –
your premier source for muscle car restoration parts!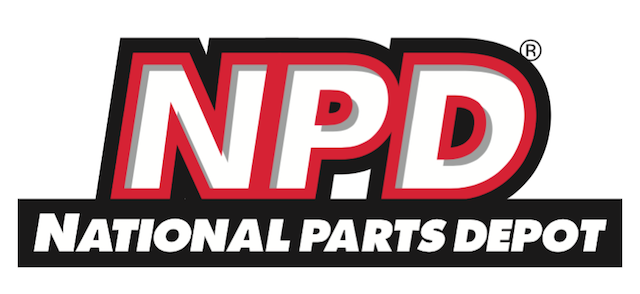 ======================================================