Podcast: Play in new window | Download
Subscribe: Google Podcasts | RSS
=======================================================
This weeks interview is with my pal Jeff Martin, founder and owner of Munssey Speed and Design, a company that creates really cool custom designed fibrclass and carbon fiber bumpers and components.
Jeff grew up in a "modest budget" household helping his dad work on the cars and figuring out what a 9/16 wrench was, an experience that lead to a life-long love of cars. Later on he was drawn into computers and digital tech, and holds the prestigious position of Microsoft Technology Manager with the University of California (a full-time job he maintains alongside his Speed and Design company).
Despite the fact that his full time career kept him quite busy, he admits that cars were always on his mind and he couldn't help coming back to those interests in his spare time. During the restoration of his Ford Falcon he decided to create a "Shelby GT350" style front bumper for the car out of fiberglass, and played with different designs.
Apparently other people liked it too because he started getting requests from other Falcon owners wanting one also! Thus, Munssey Speed and Design was born, and moved from Falcon bumpers into C10 parts, Firebird noses, and really any custom requested creation people sent his way. Amazingly, he operates his business alongside maintaining his full-time career using time management tips that he shared during the show.
I had a great time talking with Jeff and he related some stories about Chip Foose, Kyle Tucker, and the Great Jeff Allison! He also told me about some of his projects including the C-10R from PCH Rods, and a twin turbo 'Cuda being built for land speed racing.  If you would like to contact Jeff about custom parts for your project check out his web page MunsseySpeedandDesign.com.
Thanks for the great interview, Jeff!

-Rob Kibbe
=======================================================
This interview sponsored by our pals at National Parts Depot –
your premier source for muscle car restoration parts!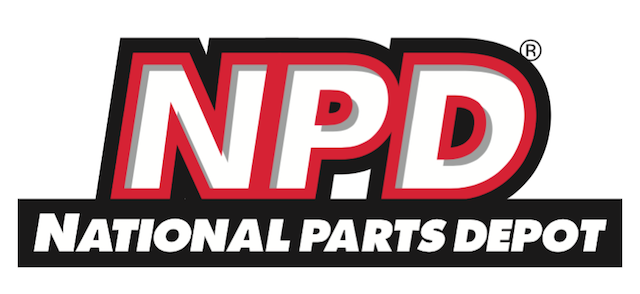 ======================================================
The Pro-Touring.com Update
with Larry Callahan!
In this Pro-Touring.com update with Larry Callahan we caught up on about MotiV8r LSA updates, One Lap of America scores , Nashville Good Guys information and which Unser is faster, Robby or Al??. Check it out you corner cravers!
MotiV8r Update: Larry is working on fitting some cushy CTS-V engine mounts to the LSA and the Morrison frame. This will help reduce engine vibration through the frame, IF he can make it all work. He is also working on the A/C accessory bracket and making all of the add on goodies work in harmony.
Suzy Bauter: Suzy attended the Nashville Good Guys event and wrote up some great information on the Pro-Touring.com website. Pro-Touring.com-GOODGUYS-NASHVILLE . Unfortunately some rain fell on the event and they were not able to make as many runs as they would have liked. Saturdays scores were not counted but thanks to an army fitted with leaf blowers, squeegees, and brooms there was some extra seat time  Saturday afternoon.
We're proud to say that this segment has already been sponsored by the fantastic muscle car and hot rod wiring supply company, Ron Francis Wiring, and we're very appreciative that they were our FIRST EVER show sponsor! Thanks, Ron Francis!
-Rob & Larry