Podcast: Play in new window | Download
Subscribe: Google Podcasts | RSS
=======================================================
This week's guest is Clay Johnson, owner of Clayton Machine Works in Madison, AL – just outside of Huntsville, AL (Rocket City U.S.A.). Clay started Clayton Machine Works after he saw the writing on the wall that his boring corporate design job was NOT leading him down the path he wanted to go (as he put it, he could only kill time at work by "searching for the end of the internet" so long). He had business experience both as an employer and employee, so going back to business ownership was something that appealed to him.
When he began Clayton Machine Works his intention was to release products that focused on quality and design, down to the smallest detail (even the packaging). His product line expanded from window cranks handles initially all the way up to their myriad of offerings today (which include valve covers, pedal sets, and more.)
Some popular cars such as the Ring Brother's Mustang "Blizzard",  and the Good-Guys C10 giveaway truck "Good-Guys" by Scott's Hotrods, both feature Clayton Machine parts on them. Some of the Clay's new vendors include Speedway Motors,  Motorstate Distributing, and Summit Racing.
You can find out more about Clayton Machine Works products at their website ClaytonMachine.com ,on Facebook at Facebook.com/ClaytonMachine or call them at 256-772-1878

Thanks for the great interview, Clay!

-Rob Kibbe
=======================================================
This interview sponsored by our pals at National Parts Depot –
your premier source for muscle car restoration parts!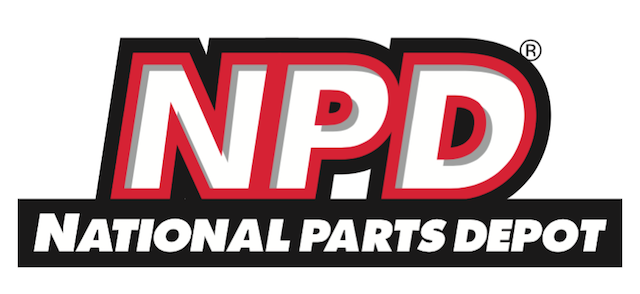 NPD Update with Matt Laszaic!
It is time once again the monthly "NPD Update" with Matt Laszaic, FORD Project Manager at National Parts Depot.
First things first, Matt and I played a trivia game concerning the 10-minute chase scene in the iconic Steve McQueen movie, Bullitt. If you dig automotive movie trivia (and who doesn't) you'll love this parts of the interview!
We wend on to discuss NPD's ongoing development of the 1979 thru 1993 Mustang catalog. It was interesting to learn that in the Fox Body Mustang camp there are divisions among the enthusiasts of these cars, with the "four eyed" Mustang followers on one side and newer high performance geeks on the other. Interesting enough, there is a growing movement of exact original factory-style restorations on the 79 to 86 Mustangs now, down to the proper texture of paint and correct bolt markings (NPD's history of offering factory correct and well researched parts suits this audience well).
Thanks for the update, Matt!