Hello

Podcast: Play in new window | Download
Subscribe: Google Podcasts | RSS
=======================================================

This weeks interview is with the founder and president of Race Ramps, Rich Heinz. Rich grew up near the dunes of Michigan and was exposed to the various off road vehicles used in the sand. He tried to avoid fast cars as they always seemed to get him into trouble. Believe it or not though, but the story of Race Ramps began not with cars….but with hot tubs!
Rich owned a hot tub retail store and was researching a way to make better hot tub covers using lightweight high density foam and other products. At the same time he was visiting a friend with a new Corvette, and they were having difficulty finding a set of ramps to get it up in the air for maintenance due to the fact that the Vette was so low slung.  It was then when he was hit with the idea of making ramps from the high density foam material and he "dropped the hot tub cover like a bad habit" and never looked back.
Race Ramps started out as just one ramp (RR-56) but has expanded to many variations and some crazy custom orders for particular applications.
You will see Race Ramps products at car shows holding up show cars, or simulated boulders in three different sizes, holding up 4X4 trucks and Jeeps.
There is even a custom set of supports holding up a display car in the super secret facility of the Milford Proving Ground. Rich told me that one company even used his ramps to give free oil changes at auto parts stores around the country. The uses are endless and they are ever expanding their product line to fit customers needs.
If you would like to know more about Race Ramps you can visit the website at RaceRamps.com or you can find them at many online resellers as well.
Thanks, for the great interview Rich!
-Rob Kibbe
=======================================================
This interview sponsored by our pals at National Parts Depot –
your premier source for muscle car restoration parts!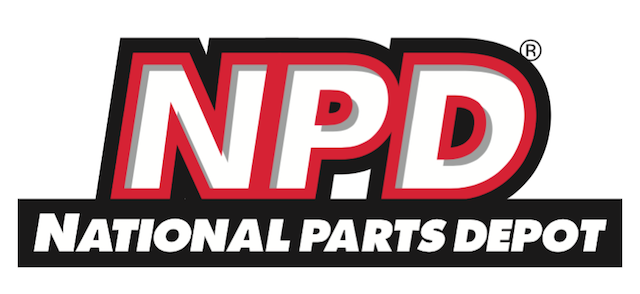 ======================================================
The Pro-Touring.com Update
with Larry Callahan!
In this Pro-Touring.com update with Larry Callahan we caught up on about race scores, updates, and what is Larry driving this week. Check it out you corner cravers!
The General Motors Loaner Car Update: This month Larry had to give the Volt back and in exchange they gave him a Corvette to drive for another couple weeks.  Larry gave the run down of the specs on the car (8 speed trans, Lt1 V8) but was not able to give a driving impression yet as he has only driven it to work and back. He is planning on hitting some scenic highways including Highway 33 or Angeles Crest Highway and report back on what he thinks.
New Contributor: Larry announced a new contributor to Pro-Touring.com, Suzy Bauter. Suzy has written for the site before but has committed to cover a few events in the South east including the Run Through the Smokies. She is an experienced journalist as well as a the driver of "Lucy" and she is looking forward to letting us know what is going on at these Pro-Touring events.
 The MotiV8tr Update: MotiV8r is still moving ahead and Larry told me about the remote starter feature he has been working on. Since the Camaro is a manual transmission this adds some complexity to the installation especially when you account for the fact that the transmission does not have the required duplicate neutral safety switch. Larry says he is not giving up on the dual neutral safety and is working on machining mounts to add this.
We're proud to say that this segment has already been sponsored by the fantastic muscle car and hot rod wiring supply company, Ron Francis Wiring, and we're very appreciative that they were our FIRST EVER show sponsor! Thanks, Ron Francis!
-Rob & Larry