Podcast: Play in new window | Download
Subscribe: Google Podcasts | RSS
=======================================================

This weeks interview is with mechanic, future engineer, and General Lee geek Rob Linton. Rob grew up around cars and of course watched the Dukes of Hazzard with dreams of jumping the General Lee. One day he was at Wal Mart and saw an RC car with an accurate General body, but the rest of the car left something to be desired. The rest, as they say, is history.
Like most Pro-Touring fanatics, Rob took the Malibu International RC car apart and proceeded to make bumper to bumper handing and power upgrades to it. He started by building a drive train to match the body of the car by modifying the length of a Duratrax Vendetta buggy chassis and then mounting the hard body to it.He had to go with the smaller 1/18 scale and then lengthen it just to get the proportions correct.
Rob also told me that the normal line of RC car wheels do not have the same look as the original American Racing wheels used in the TV show. Rob said that HPI's vintage line of Nascar wheels were almost perfect and he just painted them to match.
In producing the videos Rob said he utilized various movie style techniques just using everyday items. He even said that at one point he had a full motion dolly, otherwise known as a kid on a cart behind a bike. Inexpensive cameras were used and are very apparent in the earlier videos. Rob is getting better with his techniques and making better quality productions each time.
If you would like to contact Rob you can use the email form at http://GeneralLeeRC.com/ where He is also working on more information and videos for your viewing pleasure.

Thanks, Rob! Cannot wait for your next video!
-Rob Kibbe
=======================================================
This interview sponsored by our pals at National Parts Depot –
your premier source for muscle car restoration parts!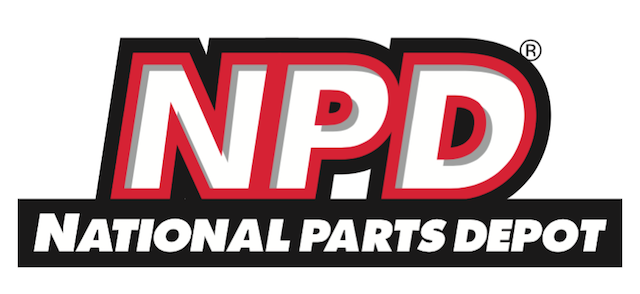 ======================================================
The Pro-Touring.com Update
with Larry Callahan!
In this Pro-Touring.com update with Larry Callahan we caught up on about several items in the Pro-Touring world… AND an update on Larry's garden. Check it out you corner cravers!The MotiV8tr Update: MotiV8r is at JCG and is totally apart, except for the glass. All of the wiring, interior and mechanicals have been removed. The car is on a jig to keep everything square and to have a great reference for setting engine and rear axle angles. Larry is also planning a new harness that will have the latest in Ron Francis Wiring tech to handle MotiV8r's new goodies.  He is also working on adding ABS and part of it is Stielow Engineering C6 flanges for the rear axles. These flanges upgrade the axle to Corvette bearing packs and of course ABS sensors. Larry and JCG will be putting the car back together with the goal of having it ready to roll by fall for SEMA 2015. Stay tuned for details throughout the year!
SEMA Dinner Update 2015: Larry shared the bad news that unfortunately the location planned for 2015 (The Rivera) is closing it's doors and is no longer available. The Riv is being demolished will be gone from the face of the earth by the end of next month. The date for the 2015 Pro-Touring dinner at SEMA is Thursday Nov 5th and will now be at the Hilton Embassy Suites. It is very possible this will be the last SEMA dinner and it will be a very small event with limited tickets available.
Future Video Contest Tease: Larry mentioned that listeners may want to start recording their personal trips to various auto events. He dropped a hint or two that there may be a really good reason to do so in the near future with a fabulous prize attached to it. Get out your cameras and start recording your auto event vacations NOW!
We're proud to say that this segment has already been sponsored by the fantastic muscle car and hot rod wiring supply company, Ron Francis Wiring, and we're very appreciative that they were our FIRST EVER show sponsor! Thanks, Ron Francis!
-Rob & Larry