Podcast: Play in new window | Download
Subscribe: Google Podcasts | RSS
=======================================================
This weeks interview is with Tess Winningham, CEO at Alignment Simple Solutions and co founder of QuickTrick Alignment, makers of affordable and portable alignment tools. Tess admits she did not become a "gear head" until she met her husband Gary "Mr QuickTrick"  Winningham. Gary is a former regional NASCAR racer, pit crew and master mechanic that is good at finding or making solutions to problems. 

Gary was into Chump Car racing and started looking for a way to easily check alignment at the race track. He looked around at many different products, but none of them did everything he wanted…so he designed his own!  Tess and Gary started selling his invention on eBay and at the track and it took off. The QuickTrick alignment package is now sold around the world and Tess is always looking for new distributors.
The key to the QuickTrick system is that it uses to component (a horizontal and vertical bar) yet places three reference points on each wheel, and also has an independent reference to a horizontal and vertical "zero" as well. This allows highly precise measurements to take place, and the design overall allows the flexibility to be used on cars of all shapes, sizes, and wheel arches (think of a covered wheel arch where the top of the tire is inaccessible – such as a '57 Chevy). Bret Voelkel of Ride Tech saw the value immediately and was the first to jump on the distribution bandwagon! Today QuickTrick products are sold in a number of places familiar to all gear heads.
I'm always curious about people's person experience in creating, marketing, and selling new start-up products and Tess was kind enough to share hers. For her product and price point, eBay and PayPal was the key to get started. eBay brings the exposure. PayPal brings the instant cash transfer!
It's the instant cash flow that allowed them to reinvest profits back into building more products and investing into the business infrastructure. Tess is very proud of the fact that they are completely debt free and have been ever since they started the business. She also mentioned that the number one thing stopping most new businesses is fear. Tess believes that the technology is here for anyone to be able to sell with very little investment, and if they have an idea the best thing to do is to TAKE ACTION!
You can find out more about QuickTrick Alignment products at their website QuickTrickAlignment.com or you can contact her at Msquicktrick@gmail.com or on Facebook at Facebook.com/AlignmentSimpleSolutions
Thanks for the great interview, Tess!

-Rob Kibbe
=======================================================
This interview sponsored by our pals at National Parts Depot –
your premier source for muscle car restoration parts!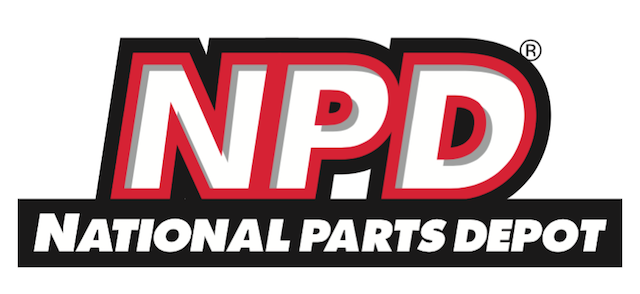 NPD Update with Kirk Hansen!
It is time once again the monthly "NPD Update" with my great friend Kirk Hansen, Marketing Director of National Parts Depot. This time is Kirk's very last update but hopefully not his last time on the show. Kirk is leaving NPD (but not leaving the automotive world) and it's quite likely we will catch up again in the future, quite possibly at a the  SEMA show.  I am looking forward to seeing what Kirk will be up to next. On a personal note, I've loved working with Kirk over the years, and he's been a great friend to me. I'm sad to see him go, but wish him well in any future endeavor!
With all of that said, the NPD Update won't be going away, and Kirk brought on his successor (and fellow project manager) Matt Laszaic to us to all get to know. Matt has been in and out around NPD for over 10 years and is currently working on the Ford lines of products – especially the 83 to 93 Mustang bodies. Matt is a Ford man at heart but can appreciate people attractions to other car line. He told me that the 80's and 90's were an exciting time in automotive and that there were a lot of really cool car produced in that era. Matt shows a passion for muscle cars and it shows.
Great to meet you Matt, and hanks for the update, Kirk….and for everything!