Podcast: Play in new window | Download
Subscribe: Google Podcasts | RSS
=======================================================

This weeks interview is with racer, builder, and long time show listener Jeff VanBuren. He grew up going to drag racing tracks as a kid but has only been behind the wheel at a drag race once. The thrill of autocross track events and going fast around corners always drew him more than straight line racing ever did.
Jeff got the bug for autocross racing and at one time he actually investigated buying Mark Stielow's Camaro, the famous Red Witch, that at the time was selling for around $40,000.
He then started looking for a Camaro to build in the style of that car and go racing. After a couple years he had built up his own '67 Camaro that was even featured in Camaro Performers magazine. Unfortunately he had built the car so nicely that he felt uncomfortable driving it at the race track for fear of damaging it in an accident…mainly because of the large dollar investment that he had in it (we've all had that thought).
He still had a huge desire to chase his speed thrills however, and the OPTIMA Search For The Ultimate Street Car Series new GTL "light" (under 3200 lbs.) class was just the place to do it. He sold the Camaro and purchased a Mazda Miata….with plans to pus an LS engine in, a beefy transmission, and a Cadillac CTS rear end. It for small foreign-car with a big American V8 formula worked for Carroll Shelby, it's good for us all, right?
As he shared in the interview, at this point most of the swap parts are fairly avoidable and the entire things is (relatively) affordable. Plus, as Jeff pointed out, if he "balls it up" in a corner he can replace it much easier than a '67 Camaro!
Jeff is a long time listener to The Muscle Car Place podcast, and he was even interviewed by Larry Callahan and myself at a Road America events few year ago. He mentioned that he's listened to TMCP ever since, that it's made us feel like old friends, and has kept his desire to compete alive. (As an aside, I can totally relate to that – and thanks for the compliment!).
If you would like to contact Jeff his email is speed.junkie@hotmail.com or he will soon have a build updates at V8Miata.net
Thanks, Jeff!
-Rob Kibbe
=======================================================
This interview sponsored by our pals at National Parts Depot –
your premier source for muscle car restoration parts!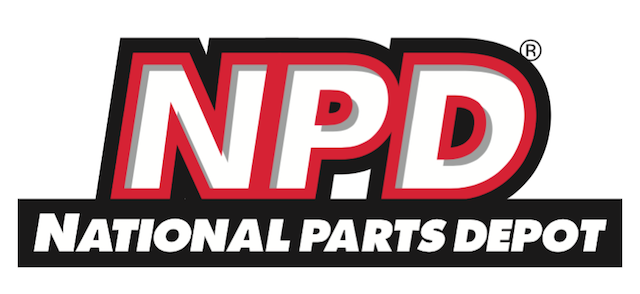 ======================================================
The Pro-Touring.com Update
with Larry Callahan!
Justin relaxing after working hard on Motiv8tr
In this Pro-Touring.com update by Larry Callahan we caught up on about several items in the Pro-Touring world… AND an update on LSA related events.
The Motiv8tor Update: Larry and Justin are working hard on the Camaro, and it has been disassembled and the front end is off waiting for the engine and transmission work at JCG (Larry's shop of choice). The car will go back an forth between JCG and his place multiple times before completion with many features being added, including an upcoming surprise with some very familiar initials (ABS). Larry and JCG will be putting the car back together, with the goal of having it ready to roll by fall for SEMA 2015. Stay tuned for details throughout the year!
BFGoodrich Comp 2 Tire Test: Larry shared details of his recent trip to compare BF Goodrich Comp 2 all season tire  with other all season tires on the market. He had the chance to drive on wet and dry conditions, perform speed stops, and another of other fun driving test. He said there was quite a bit of difference and you could even hear a difference in how hard the ABS worked between the BFG's vs. the oher competition tires!
GoodGuys Mustang Giveaway: GoodGuys is once again giving away a car, and this time they are giving away a Yellow 2015 EcoBoost Mustang! Your odds are best when you attend the events throughout the summer. If you cannot make it to a Good Guys event you can sign up at the website.
We're proud to say that this segment has already been sponsored by the fantastic muscle car and hot rod wiring supply company, Ron Francis Wiring, and we're very appreciative that they were our FIRST EVER show sponsor! Thanks, Ron Francis!
-Rob & Larry