Podcast: Play in new window | Download
Subscribe: Google Podcasts | RSS
======================================================
FEATURE INTERVIEW:
Scott Janson:
Chevrolet Performance – Developing High Performance Parts

This weeks interview is with Scott Janson, high performance suspension engineer and group leader at Chevrolet Performance. Scott started his career path with the intention of being a crew chief on a Nascar team. He took many automotive repair and technical classes and planned to graduate with a Bachelors in Automotive repair. Eventually he graduated with a  degree in Mechanical Engineering instead. Word got around that he knew how to do high performance work and he gained a reputation for suspension tuning and design for race cars.
While he did not become crew chief he did work hard and obtained a job designing performance chassis and suspensions in GM high performance vehicles. Scott told me it was not easy and he applied to over 70 positions before getting accepted at General Motors. He had previously worked for a couple tier one suppliers designing suspension components such as control arms. His time at the supplier level gave him an experience in chassis engineering that was valuable in obtaining the dream job he has now.
I asked Scott about the future of autonomous vehicles and he believes that they are going to be here sooner then most people think. Even though he loves to drive performance vehicles there is a segment in America that would much rather sit back and let someone else do the driving. The safety and convenience aspects are driving the industry to make self driving cars very soon but there will always be those wanting to be in control of the vehicle.
You can find out more about Chevrolet Performance vehicles at their website Chevrolet.com 
Thanks for the interview Scott! See you at the Woodward Dream Cruise!
-Robert Kibbe
======================================================
This interview sponsored by our pals at National Parts Depot –
your premier source for muscle car restoration parts!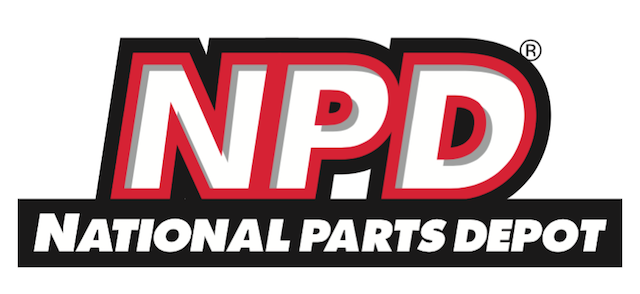 ======================================================
The Pro-Touring.com Update
with Larry Callahan!
'55 Update: Larry has started going even further down the rabbit hole and is asking for assistance in finding CAD models for original '55 Chevrolet components, specifically 3d cad models for a 235 inline six engine, Sanden SD7 A/C compressor, GM Type II power steering with plastic reservoir and the GM AD230 alternator. All this will come together is a very special one off serpentine belt drive system in the Chevy.
Pro-Touring.com Update: News blast regarding the Pro-Touring.com website, there will soon be a  completely new format. New servers and all new software are being developed and will be ready by SEMA 2017. Larry is also developing a new automotive related photo sharing site and he is looking for good names for it.
Event Updates: Larry and I cover recent autocross events including Goodguys Columbus and the Goodguys sponsor shootout. Also you can check out Motorstate.com for results of the 9th Annual Motor State Challenge.
Ultimate Street Car Volunteers Needed: If you can help at an upcoming Ultimate Street Car event contact Larry.c@pro-touring.com It is a great way to get involved even if your car is not running.
As always Autocross and Pro-Touring events are featured at Pro-Touring.com
We're proud to say that this segment is sponsored by the fantastic muscle car and hot rod wiring supply company, Ron Francis Wiring, and we're very appreciative that they are our show sponsor!
Thanks, Ron Francis!
======================================================