Podcast: Play in new window | Download
Subscribe: Google Podcasts | RSS
======================================================
This weeks interview is with John Condren, race car driver, track owner, and OPTIMA Batteries Chump Car World Series founder! If you've ever dreamed or racing on the big tracks,  but never had the bucks, Chump Car is the place to go to make it happen. I've heard about it for years and wanted to have John on the show to tell us the how's, why's, and whens of it all…..so that we could give it a try ourselves!
As a kid John was surrounded by automotive knowledge from his grandfather and his father. A California native, in 1964 he visited the Riverside Times Grand Prix (early Can-Am) with his dad, saw the action, heard the noise, and smelled the rubber, and was hooked! He went on to participate in many forms of motorsports (even motorcycles) from then on, but realized that the expenses of racing were difficult to overcome.
He gained a degree in mechanical engineering and entered the workforce, working his way up through such places as an oceanographic firm, bio-medical design engineering, robotics design, sales, and eventually became President of sales and marketing in some high tech type industries. The benefit? The daytime jobs could support his ability to go racing on the weekends! He even went on to own several race tracks as well.
The financial problems of racing continued to bother him however, especially after realizing that simply getting his car prepared to race – a single weekend event – was costing him $5000 to do. There HAD to be a better way.
After helping Jay Lamm to launch the successful 24 hours of Lemons he decided to create a new series that was focused on three things specifically: affordability, safety, and speed.
Thus, the Chump Car World Series was formed, where the "$500 car" became the standard to comply by. Any car is allowed to compete as long as it complies to the safety rules and people have been having the time of their lives ever since!
You can get all of the rules and registration information at ChumpCar.com or find the latest events on Facebook Facebook.com/ChumpCarWorldSeries
Thanks for the interview John, see you at the races!
-Rob Kibbe
p.s. As a bonus John talked about the all new Champ Truck series coming to tracks across the nation! This is similar to the old Great American Truck Racing series. Check out the opening to Smokey and the Bandit featuring Truck Racing in the 80's.
=======================================================
This interview sponsored by our pals at National Parts Depot –
your premier source for muscle car restoration parts!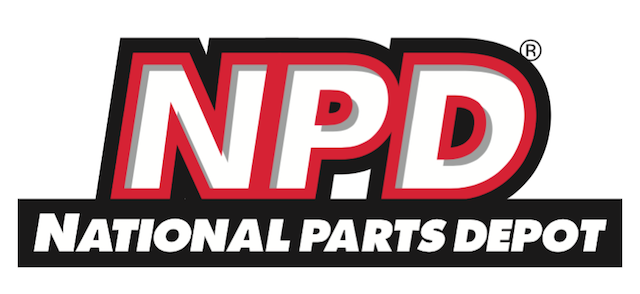 ======================================================
The Pro-Touring.com Update
with Larry Callahan!
Larry Callahan came on the show for his Pro-Touring.com update and we chatted about several items in the Pro-Touring world….including the WORLD ANNOUNCEMENT that his Camaro will be back on the road this year…..and a Chevy Performance 556 Horsepower LSA backed by a T-56 6-speed!
His hope is to restore the car to daily driver status, with the power and drive-ability of a modern car, but the awesomeness of a Pro-Touring muscle car. Better yet is that the entire package includes a CARB certificate, meaning Larry's Camaro will be 100% emissions compliant in California (where he lives)!
Stay tuned for details throughout the year. Larry and JCG will be putting the car back together, with the goal of having it ready to roll by fall for SEMA 2015. If all goes well he hopes to win an invite to OUSCI 2015 as well!
We're proud to say that the segment has already been sponsored by the fantastic muscle car and hot rod wiring supply company, Ron Francis Wiring, and we're very appreciative that they were our FIRST EVER show sponsor! Thanks, Ron Francis!
-Rob & Larry