Podcast: Play in new window | Download
Subscribe: Google Podcasts | RSS
======================================================
"Ask Rick" with NPD's Rick Schmidt!
1970's and 80's, and New Muscle Car Investment Prospects: Unfiltered
This month I asked Rick to give me the raw truth about 1980's collectors cars. I know that values of particular models will go up eventually but I wanted his opinion on which cars are the ones to watch. He made sure to point out that the 60's and 70's vehicle will not just dry up and disappear but eventually you will start seeing more 80's vehicle showing up. There are still many great project vehicles languishing in garages and yards waiting to be snatched up.
Rick gave me his unfiltered opinion about newer halo cars (think Hellcat) and he believes that "collector editions" will still be available years from now and will not outpace inflation in value. Why? Because, in his opinion, there are a large enough number of cars being produced that will be purchased, and due to the higher sticker price most of them will be babied and driven very little (i.e. just for car shows, sunny days, etc.) That means that there will simply be a decent glut of them on the market and then the price will just reflect the laws of supply and demand. Thus, he's betting there will be more than plenty of deals to be had in the future. Long story short: there's no sure thing in an investment vehicle, and you make your money when you buy it, not when you sell it!
Thanks again Rick!
======================================================
FEATURE INTERVIEW:
Rick Love
Vintage Air Frequently Asked Questions
In this week's episode I spoke with to Rick Love, Executive Vice President of Vintage Air. Now that I've spend a few days on the Hot Rod Power Tour with a Vintage Air system in my car I wanted to catch up with Rick in regards to more air conditioning and classic car related questions.
When it comes to making an A/C system inside of a car feel comfortable, Rick was pretty plain in walking through the basics of thermal expansion: warm air rises, and cold air sinks. Therefore, if you have the option, place the A/C vents into your dash in the same location that the factory did as those locations are almost always high up on the dash and will give you the most broadcast coverage. The Vintage Air Surefit kits offer an option for installing their system into any factory muscle car original A/C dash vents – and for non A/C cars they can suggest a way to add in vents, or to just install one of their specially designed vent racks at the bottom of the dash that's angled upward. For those that want A/C but don't have another in-dash route to go (or that just like the old school underdash Mark IV looks), Vintage Air has the classic under dash full system as well.
From a tech perspectivbe, the newer Vintage Air systems take full advantage of the vast upgrades in air conditioning technology over the last forty years. Many things like compressor design, air flow design and electronic controls contribute to a system that uses less power and cools better than anything from the 60's or 70's. Rick also pointed out that they carry cable converters to add electronic actuation to the original controls. My Chevelle itulizes this as well, and it's one of my favorite features to see my old factory levelrs electronically engage the A/C system.
From a usage and maintenance perspective, during the summer many classic car owners hit the roads and it is important to check over the vehicles systems to make sure the trip will be safe and trouble free. Some points he mentioned were to check the belts for cracking, fittings for signs of oil indicating leaks, and keep to the condenser clean of bugs and trash. I asked what the most popular problem was with AC systems and Rick told me that – believe it or not – it almost always comes down to a simple small error in the amount of refrigerant charge. The newer systems are so tightly engineered that even a few ounces off on the refrigerant charge can cause big issues in output. The capacities are so exact that it is paramount that the correct amount be installed accurately.
Lastly – Vintage Air's front runner systems now include all of the features you'd normally want on the front of an engine from a serpentine system with a water-pump, tensioner, etc., but also now include the high output 170 Amp "hairpin" configuration that offers higher amperage than the original alternator, and perhaps just as importantly, excites itself at much lower engine RPM's. For those of us that have loaded on a ton of electrical load on our vehicles, such as fuel injection, air conditioning, stereos, HID lights, etc., the charging system needs to function much more like a new car and the new hairpin alternator does just that. My Chevelle has always had a slight electrical drain with the electronically actuated emergency brake, and while my original alternator never had issues keeping up the new 170-amp hairpin should help alleviate the situation.
You can learn more about Vintage Air products on the web site at Vintageair.com and keep up on recent events at Facebook.com/vintageairinc.
Thanks Rick for the interview!
-Rob Kibbe
p.s On a totally unrelated topic…I went onto the real radio this week! I was fortunate to be a guest on the "Murph and Andy" sports-talk show on 1460 KXNO in Des Moines. If you love movie cars, movie car chases, and racing movies…you'll love the discussion with the boys there. Check out the full recording of my recent interview on the Murph and Andy show.
======================================================
This interview sponsored by our pals at National Parts Depot –
your premier source for muscle car restoration parts!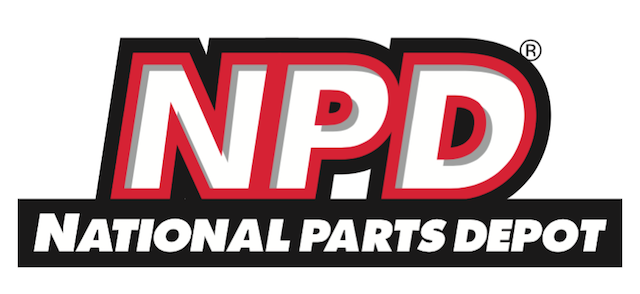 ======================================================
This episode is also sponsored by our pals at Vintage Air –
Inventors of high performance air conditioning!
Providing systems for Street Rods, Muscle Cars, and Classic Vehicles