Podcast: Play in new window | Download
Subscribe: Google Podcasts | RSS
=======================================================
This weeks interview is with none other than Tim Strange, a lifelong professional Custom Car Builder and restorer and the host of the old TV show "Search and Restore"!
Tim grew up in rural Illinois on a farm doing all sorts of farm related chores. As a side job he and his dad started fixing up equipment and farm vehicles making them look nice again. As such, Tim was able to hone his repair skills and make some money for the farm. When he was eight his grandfather gave him a rough '55 Chevy to play with! It ended up contributing to his long-standing love (and in depth knowledge) about Tri-Five Chevys, and launched him into the automotive restoration path.
When Tim was around twenty years old he had already started building cars for other people in a shop on the farm. His company, Strange Motion Rod & Custom Construction Inc. has been in operation for over 20 years with an focus of keeping expenses low, staying out of debt, and doing the best work possible!
To promote his business he went the grassroots route by attending  shows he could afford (as well some he could not), meeting people, and making connections. At times he slept in trucks, shared crowded hotel rooms, and ate sack lunches just to afford to be at the shows. The hard work has paid off and he has been seen in over 200 magazines, on a couple TV shows, and gets work from around the country on a regular basis!
You can learn more about Tim and his projects at StrangeMotion.com, Tim Strange on Facebook, or Strange Motion on Facebook
Thanks for the great interview, Tim! I am looking forward to your next show.
-Rob Kibbe
=======================================================
This interview sponsored by our pals at National Parts Depot –
your premier source for muscle car restoration parts!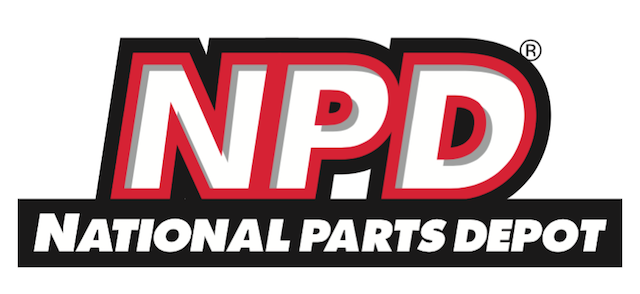 NPD Update with Kirk Hansen!
This show also marks the begging of the monthly "NPD Update" with my great friend Kirk Hansen, the Marketing Director of National Parts Depot.
This week Kirk shared the big news about their new line of 1947 to 1997 Chevrolet half ton truck parts coming to three NPD locations. The catalogs are currently being produced but you can find the parts in the online catalog right now.
Recently NPD held it's Ford and Mustang roundup at it's Florida location. The show was held at Florida's Nature Park, Silver Springs. They are planning a one day Chevrolet event coming up October 4th 2015.
I also challenged Kirk to a little "Back To the Future" trivia game. As always, he knew the answer off the top of his head….but you'll enjoy hearing him play the game.
Thanks for the update, Kirk!