Podcast: Play in new window | Download
Subscribe: Google Podcasts | RSS
Hello
[powerpress_player]
=======================================================
This weeks interview is with Ken Thwaits, race car driver, car collector, entrepreneur, and the inaugural 2014 points champion of the 2014 Optima Search for the Ultimate Street Car. He is also founder and President of Precision Dynamics International. I asked Ken onto the show because, quite honestly, in our small world of muscle car racing he came onto the scene a short while ago….and bad a BIG splash! I wanted to figure out how he did it and see if there were pieces of his story that we could all learn from. Thus, a full interview was just the ticket!

Ken grew up in Wilmington, California in the South Bay area of Los Angeles. He readily admits to growing up poor, and learned how to fight and run as fast as he could. His dad was "a rebel" who had  gotten into racing after watching the movie Grand Prix to the point where he even owned a Merlyn race car dealership! (Ken is admittedly just like his dad in that when he becomes interested in things he tends to jump in with both feet.)
As a young man Ken was attracted to racing, with the dream of going pro to either Formula One or Indy. He worked his way through the SCCA ranks into the Pro level, and was actually paid to drive a race car (though winning the race was the best way to cash in)!
His competitors were names like Johnny O'Connell and Tommy Kendall, and he was able to hone his skills well. Unfortunately though, since getting into professional racing is as much luck and timing as it is skill, it became obvious that it wasn't going to happen….and he was sick of being broke!
The entrepreneur in him was keen, and he purchased a carpet cleaning franchise, soon building it into a business with multiple truck and employees. It became successful enough to allow him to purchase a race car again, leading him to a race in 1992 where he'd meet his future wife. That would be the last season he was in until recently, but he did marry the girl.
Life has a fickle way of coming full circle though, as his racing connections really never completely left him. One day Ken was asked to help with a "Ride and Drive" event for Infinity. He had no clue what a Ride and Drive was but it paid $1000 a week and he got to drive fast, he was in. He had a great time at the event but he thought they could be run better. In 1993 Ken, together with Johnny Unser started Precision Dynamics International (PDI) to do just that. That company has grown into a successful automotive event production and evaluation company! Ken also purchased and owns Showtime Sports Academy, a baseball training and practice facility for youth and a home base for teams to practice through the year (something that he found was necessary while looking for training options for his kids).
Ken has built an impressive Camaro collection over the years, with samples from all five generations. He also owns the famouns 1985 IROC-Z that was found in a semi trailer in 2009….still in it's dealer wrapping! He's a stickler about form and function with his cars and wants each one to be ready to drive at a moments notice. Thus each and every one is sorted and maintained well.
With the full backgound in perspective, when Ken became infatuated by a Good Guys autocross a few years ago he (naturally) went full bore into learning more about Pro-Touring style muscle cars. He read up on the Optima Ultimate Street Car Invitational, realized the fun that could be had, attended an event….and then started building a 2014 ILE Camaro to run in the 2014 season. He also ran a 2014 Z/28 in the Road America event….and also crashed it (the first Z/28 crash – OnStar even called him)! The good news was that despite the wreck he was still able to earn  a point to the Optima Ultimate Street Car Invitational, which was his goal.
You can learn more at the Showtime Motorsports webpage ShowtimeMotorsports.net or watch some videos at the Showtime Motorsports You Tube Channel. You can also find Ken on Facebook at www.facebook.com/kenthwaits or Instagram Instagram.com/showtimemotorsp

-Rob Kibbe
=======================================================
This interview sponsored by our pals at National Parts Depot – your premier source for muscle car restoration parts!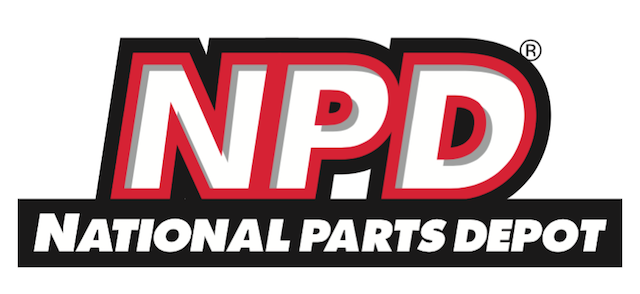 ======================================================
The Pro-Touring.com Update
with Larry Callahan!
As announced at the end of last year, my good pal Larry Callahan and I have decided to incorporate the Pro-Touring.com Podcast into The MuscleCar Place as a recurring segment. This show marks the inaugural launch! It was great to get back into action with Larry, and in this segment we'll cover all ranges of hot muscle car Pro-Touring info. In this show we dove into the new rules for the 2015 Optima Search for the Ultimate Street Car Series!
We're proud to say that the segment has already been sponsored by the fantastic muscle car and hot rod wiring supply company, Ron Francis Wiring, and we're very appreciative that they were our FIRST EVER show sponsor! Thanks, Ron Francis!
-Rob & Larry